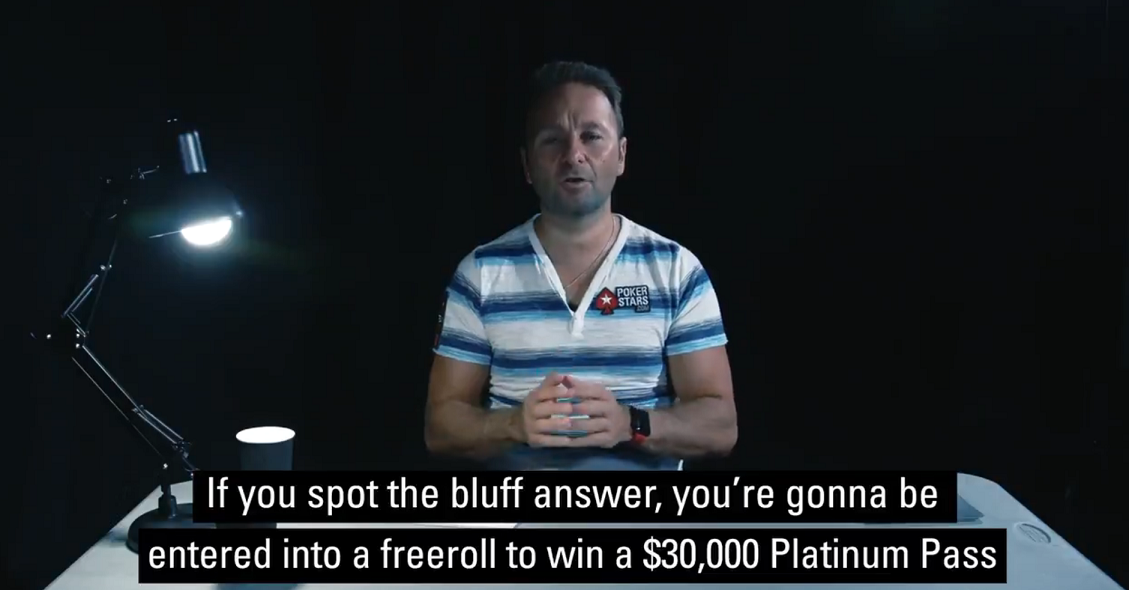 It's week 4 of the Human Lie Detector contest and Daniel Negreanu this week asks three questions to PokerStars Team Pro Jeff Gross—one of which is a lie.
If you can spot the lie and Tweet the answer with the hashtag #HumanLieDetector with your Stars ID, you'll get entry to a freeroll where you have the chance to win PokerStars coveted Platinum Pass worth $30,000.
Yup, that's all you have to do (plus, also win the freeroll).
The freeroll takes place on Sunday, November 11. In addition to the Platinum Pass, there are $3000 worth of runner-up prizes to be won too.
Watch: Dnegs the 'Human Lie Detector' ask three questions to Jeff Gross and see if you can guess which question Jeff is bluffing or lying.