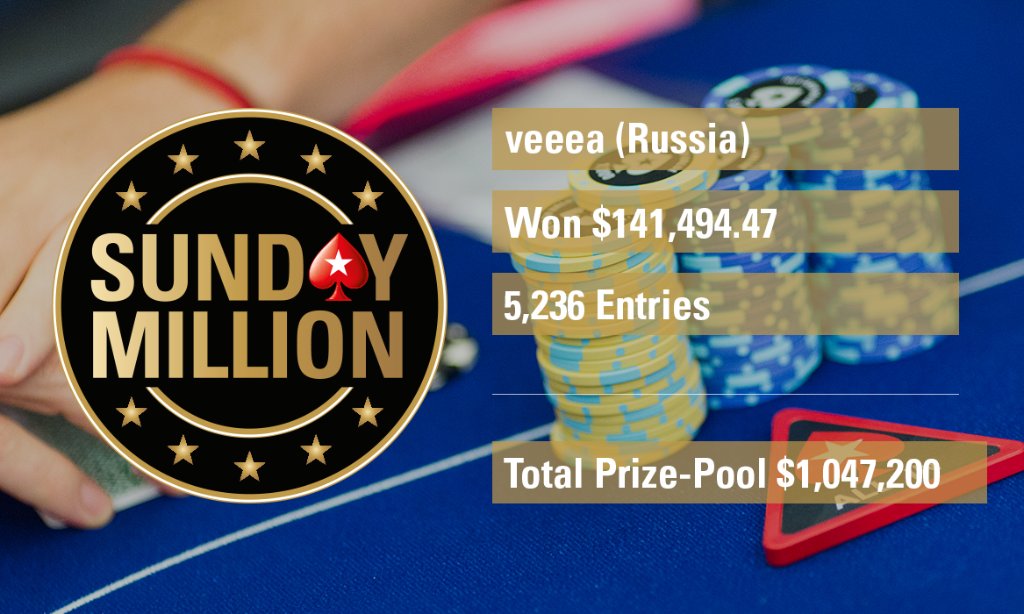 If you are one of those players who has won Sunday Million at PokerStars once in your lifetime, you have achieved something that many online poker players dream of.
If you have somehow miraculously won two Sunday Millions, either you run God-like or you're incredibly good. (In fact, over a dozen players have already achieved this feat).
But, what if we tell you there's a guy who won the Sunday Million three times? Hard to believe, right?
Just days ago, Russian player Artem "veeea" Vezhenkov won his third Sunday Million within a span of 37 months to become the first ever player to achieve this unimaginable record.
He won his first ever Sunday Million back in November 2015 when he beat a field of 5925 entries to take home $183,675. He took down another Sunday Million in July 2017 pocketing a further $166,530.
He nearly won another Sunday Million in October this year but ended up finishing in third place for a $71,823 score. However, this Sunday, nobody could stop him from binking his third title and this time he bagged $141,494 to reach a total of massive $8.2 million in lifetime earnings.
This superhuman also holds a SCOOP title as well as three Super Tuesday titles.
Congratulations Artem! You, sir, are a genius for real!