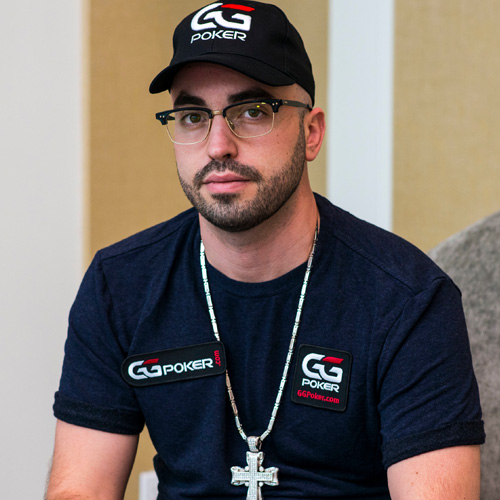 That's all there is too it. He's one of the most accomplished poker players in the current era, traveling all over the world to gamble it up with some of the best poker players in the world. He's fearless, he'll play the highest stakes that any tournament will offer and win and lose millions in any given year.
Now, he's the face of GGPoker. GGPoker is an online poker room on the GGNetwork, one of the largest online poker networks in all of Asia. The 2017 Global Poker Index North American Player of the Year will now be patched up for the foreseeable future.
"I'm really happy to become part of the GGPoker team," said Kenney. "They are the Western face of Asia's largest poker network, with lots of opportunities for growth, and it's great to be in a position to both represent the brand and to positively influence the further development of GGPoker."
But just because Kenney is an American doesn't mean that his influence is limited to the USA, where GGPoker does not currently operate. Kenney takes his game all over the world playing everywhere from Macau to Barcelona to Monte Carlo and winning just about everywhere he takes a seat at the table.
It's an out-of-the-box move for a site like GGPoker who does happen to service customers in Asia, South America, Europe and Canada – just about everywhere online poker is regulated. But plenty of what GGPoker is trying to do seems to be out-of-the-box. When playing on the site they offer unique features such as Integrated Staking, Straddle Bets, All-In Insurance and even an in-game tracking tool called PokerCraft.
Now GGPoker is running a contest where lucky players can win one-on-one with the high stakes gambler. Marking the one-year anniversary of the site, they are running a $5 tournament (the GGPoker Birthday Bash) where the winner will get some words of advice from Kenney.
"What better way to celebrate our first birthday than to offer one lucky player a truly unique prize?" said Paul Burke, Head of GGPoker. "Hopefully lots of GGPoker Birthday Bash players will share in the guaranteed cash prize pool and the added tournament ticket prizes, but only the outright winner will snag personalized guidance from one of the world's top pros – the one-and-only Bryn Kenney!"
Whoever wins that top prize will need to cash in on that coaching as soon as possible as Kenney is likely to have a very busy summer schedule. From EPT Barcelona to the Super High Roller Bowl to the flood of High Rolling tournaments at the Aria in Las Vegas, Kenney's schedule is going to be packed with the biggest buy-in tournaments straight through to the Main Event of the World Series of Poker.
Gambling has a long and exciting history, and while Kenney hasn't gotten a mention on this site yet, if you are you interested in what the best gambling movies of all time are and other cool trivia about gambling, check out the www.welovegambling.uk.
"Bryn is a one-of-a-kind poker player, a massive winner who plays using gut instincts as much as anything else and we're thrilled to welcome him to Team GGPoker," Burke said. "In addition to representing the GGPoker brand worldwide and helping us reach out to those who have not played at our tables, Bryn is going to help us further improve the GGPoker experience, ensuring that our players both new and old have something very special to look forward to."
As Burke mentioned, Kenney is a special kind of gambler and one destined for the poker history books, perhaps he'll even one day be featured on one of the most famous gamblers of all time lists like that have over at www.welovegambling.uk. If he continues to crush the world of poker, he make top the list of famous gamblers of all time.