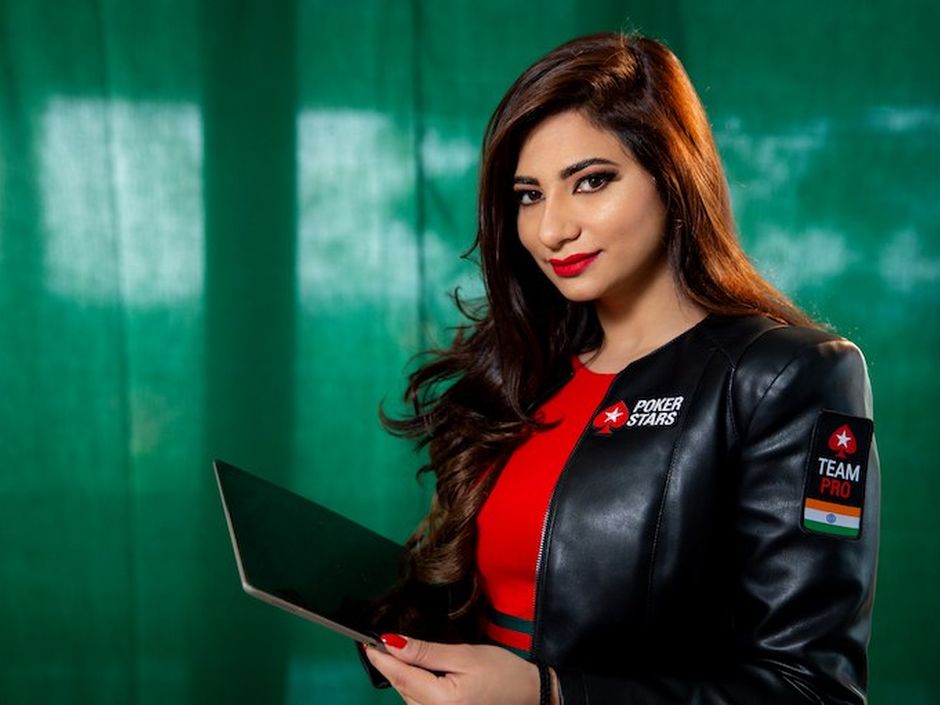 India is a country of contrasts. $500 a night five-star hotel complexes stand alongside shanty towns where people live in the poorest conditions, and as you drive through the streets of New Delhi, there is a bizarre and almost jarring mix between traditional and western culture. Girls in jeans and sunglasses rub shoulders with contemporaries in saris, and nobody looks twice.
At heart, however, India is very much a country of traditional, some might say old-fashioned values, particularly when it comes to questions of gender equality. The arrival, then, of India's first female poker professional on the circuit is making waves that go way beyond poker circles.
Inspired by the online poker scene
Muskan Sethi has always had a passion for card games. As a child, she learned card tricks to entertain family and friends, but it was the game of poker that really intrigued her. From a young age, she attended tournaments with her father to watch the professionals in action, but it was the advent of the internet age that inspired her to get involved herself.
In her student years, she began to watch global tournaments on youtube, and to play on Facebook. The proliferation of online poker sites is what made it possible for her to develop her own skills in what is still a male-dominated pastime. Sethi predicts that the accessibility that online poker brings means it will open the game up to more female players, both in India and the wider world.
She told local reporters: "The game is male dominated, but that's only because most women have not tried it yet. In my opinion, online poker is the best place to start, you can enjoy it alongside any other commitments you may have, as a recreational hobby, that is relaxing and can be rewarding."
Sethi is currently in Las Vegas, and is part of India's team at the WSOP. But her main focus is on the Global Poker League, and on winning a platinum pass to join the top players in the world at the PokerStars Players Championship, which takes place in the Bahamas next January. Of the 108 players to have qualified so far, only two are women.
Breaking down boundaries
The 28 year old is only too well aware that not everyone will see her success in a positive light and has had to tolerate her share of inane questions and trolling on her Twitter feed.
However, she takes the negativity in her stride, and treats such inane tweets as "Why do you want to gamble for a living? Nobody will marry you!" with the contempt they deserve.
She has also used her profile as an empowered young Indian woman to make a stand in other areas. For example, during the recent Wimbledon tournament, she highlighted the lack of Indian women involved.
The tennis comparison is, perhaps one worth examining more closely. In some ways, Sethi's profile is similar to that for Sania Mirza, the Indian tennis player whose career will sadly be better remembered for the controversy she attracted and the criticism that traditionalists in her homeland were eager to heap upon her than for her undoubted sporting talent.
A national celebrity
Nevertheless, ten years is a long time, and Sethi is different to Mirza in a number of ways. For one thing, he has the unstinting support of her family, who are all keen poker players themselves. But even more importantly, this is a woman with a nation behind her. Earlier this year, she was one of a number of women honoured by Indian President Ram Nath Kovind at the nation's inaugural "First Ladies" awards.
The ceremony paid tribute to 112 women from a whole range of areas who have challenged traditional stereotypes and forged careers in unconventional directions. To see the nation's first professional poker player honoured alongside airline pilots, politicians, a racing driver, a mountaineer and even a professional wrestler shows just how much attitudes are changing at the highest level.
Sethi told reporters that she felt proud and honoured to be "counted amongst these strong, beautiful and accomplished women."
More to come
Muskan Sethi is delighted to see the changing attitudes in her home country. She feels that these, along with the ability for anyone, regardless of age, sex or social background, to play poker online, mean that while she might be the first, she certainly will not be the last female poker pro to come out of India.
She feels that there is no physical reason women can't be as successful as men in the game, given that success depends on strategic skills and mental capability. As someone who is already being held up as an example and an inspiration, it will be interesting to see how many follow in her footsteps over the coming months and years.