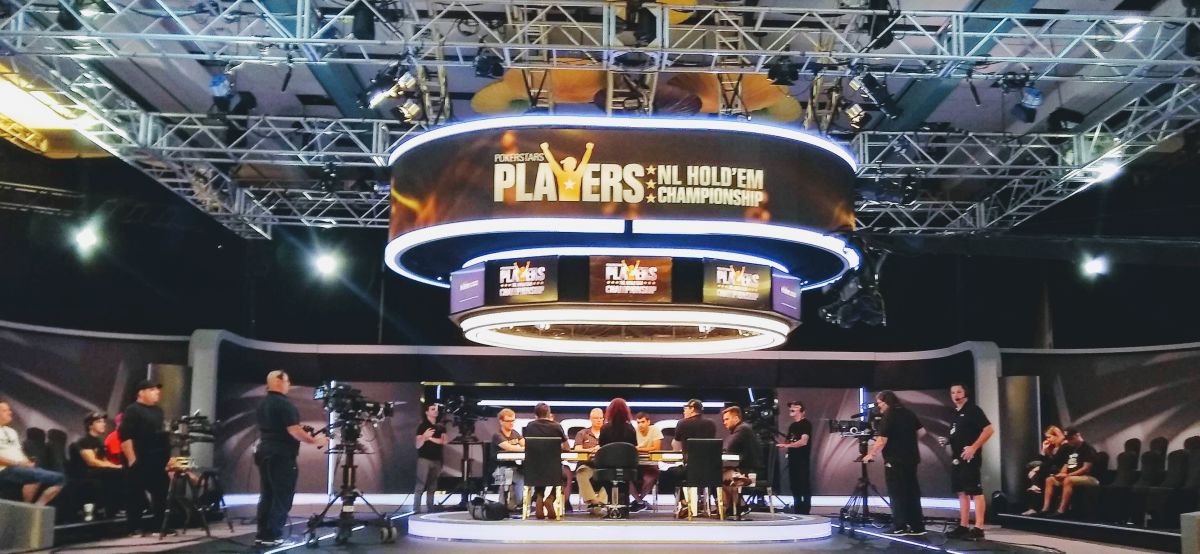 Monday has been brutal at the PokerStars Players No Limit Hold'em Championship. We had over 1000 total entries for the tournament, some 750 took their seats for Day 2, and in barely six hours that has been cut in more than half: At the time of writing just 302 players remain.
Two casualties are fan favorites of from the F5 hovel as well as the wider pokertwittersphere: @Kevmath @Joeingram1. Here's their personal bustout announcements.
For more bust-out action, PokerStars and PokerNews will keep you in the loop with all the gory details—like this Hellmuth coinflip.