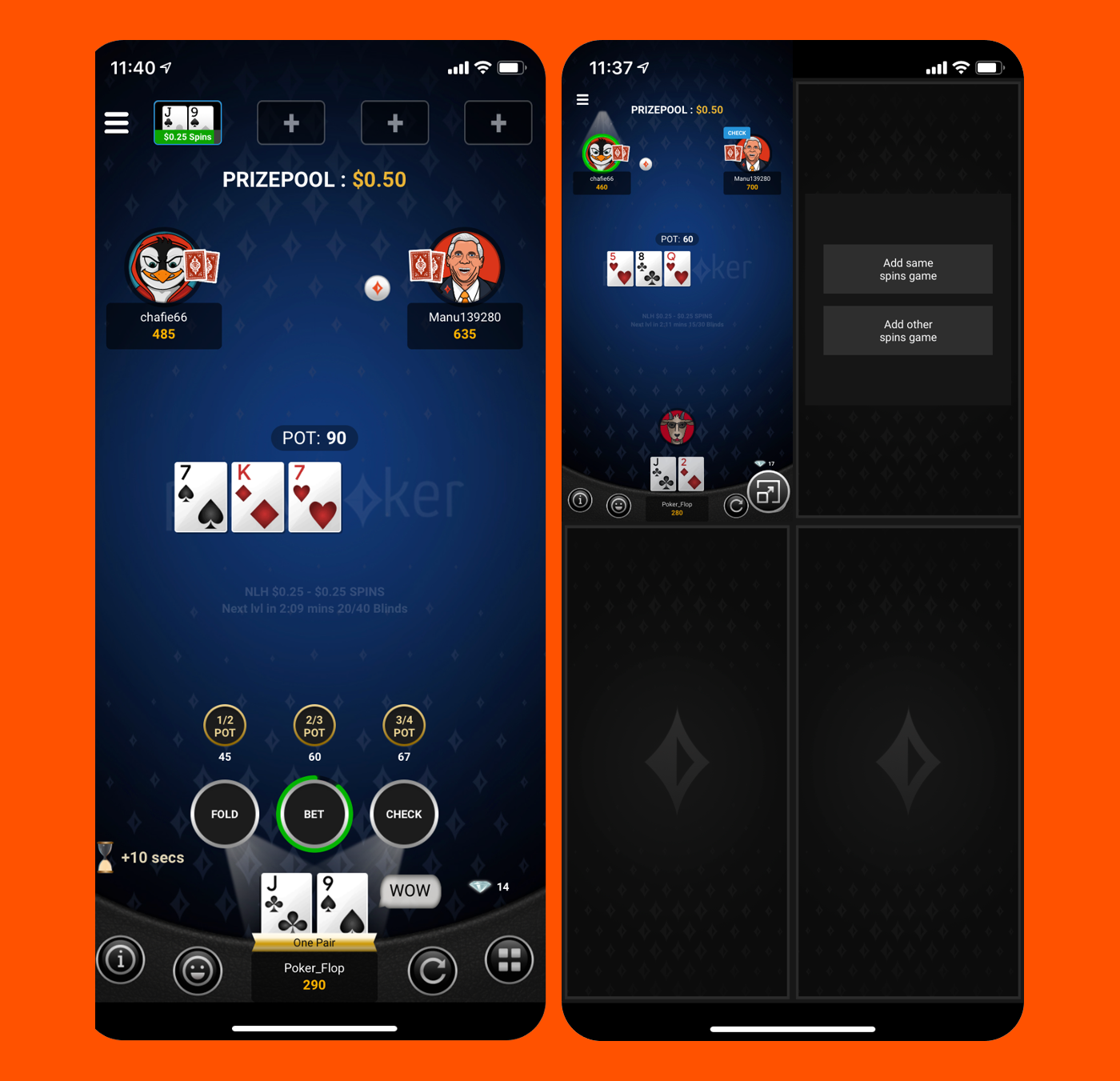 Certainly the most noticeable new update to partypoker's new mobile app is its new portrait design instead of the standard landscape. And this is not optional—this is the only orientation now at the Spins tables, and soon it will come to other games too.
The advantage of portrait is it is much easier to play one-handed, and switching between poker and other apps is much easier.
Even more ambitious is that* partypoker has a 4-way split screen view.* This is not just a static view—you can actually make decisions when in this view. On the phone this is probably a bit tricky (unless you have a monster "phablet" device), but it is still a great overview screen to jump between tables. But this feature really comes into its own on tablet devices.
This is not the first time an online poker operator has tried mobile poker in portrait rather than landscape, but it is probably the most established operator to try it, and the 4-way split screen looks unique to us. What do you think, step forward or step back?