Jennifer Shahade is very excited about the PokerStars PA launch!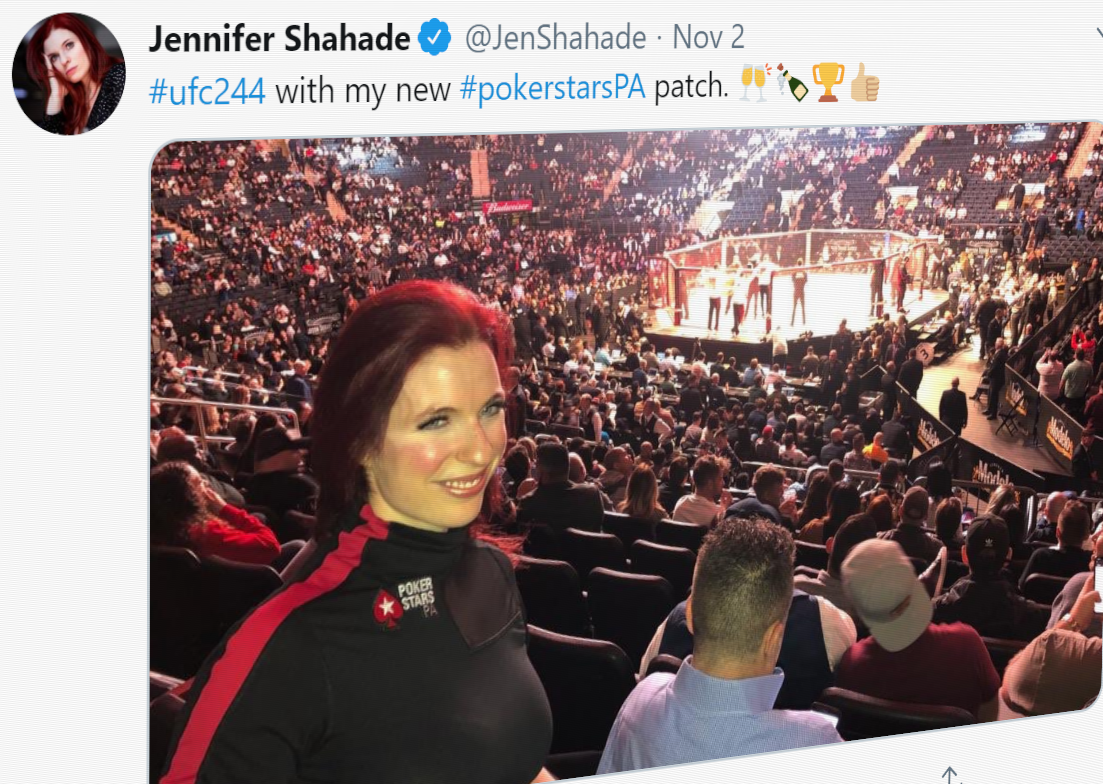 Marketing activities have already begun for PokerStars PA as they gear up to launch in Pennsylvania today.
Chess grandmaster and PokerStars Mind Sports Ambassador Jennifer Shahade was seen wearing a PokerStars PA patch at the recently concluded UFC 244 event held in New York.
"I've been a mindsports ambassador for PokerStars for a few years, but the PokerStarsPA patch is very exciting because I live in Philly and will get to play online from home!" Jennifer wrote on Twitter.
Born in Philadelphia, Pennsylvania, Shahade is a two-time US Women's Chess Champion, author, speaker, and also a professional poker player.
While Shahade has been an ambassador for PokerStars for many years, she now becomes the first ambassador to represent PokerStars PA.
Approximately six hours from now, PokerStars will be soft-launching in Pennsylvania.
Check out our "Everything You Need to Know Ahead of PokerStars Launch in Pennsylvania" Article published on our sister site pokerfuse.
The article answers all the questions that you may have about the launch of PokerStars in Pennsylvania including at what time PokerStars PA will go live, the MTT schedule for today, and other commonly asked questions.