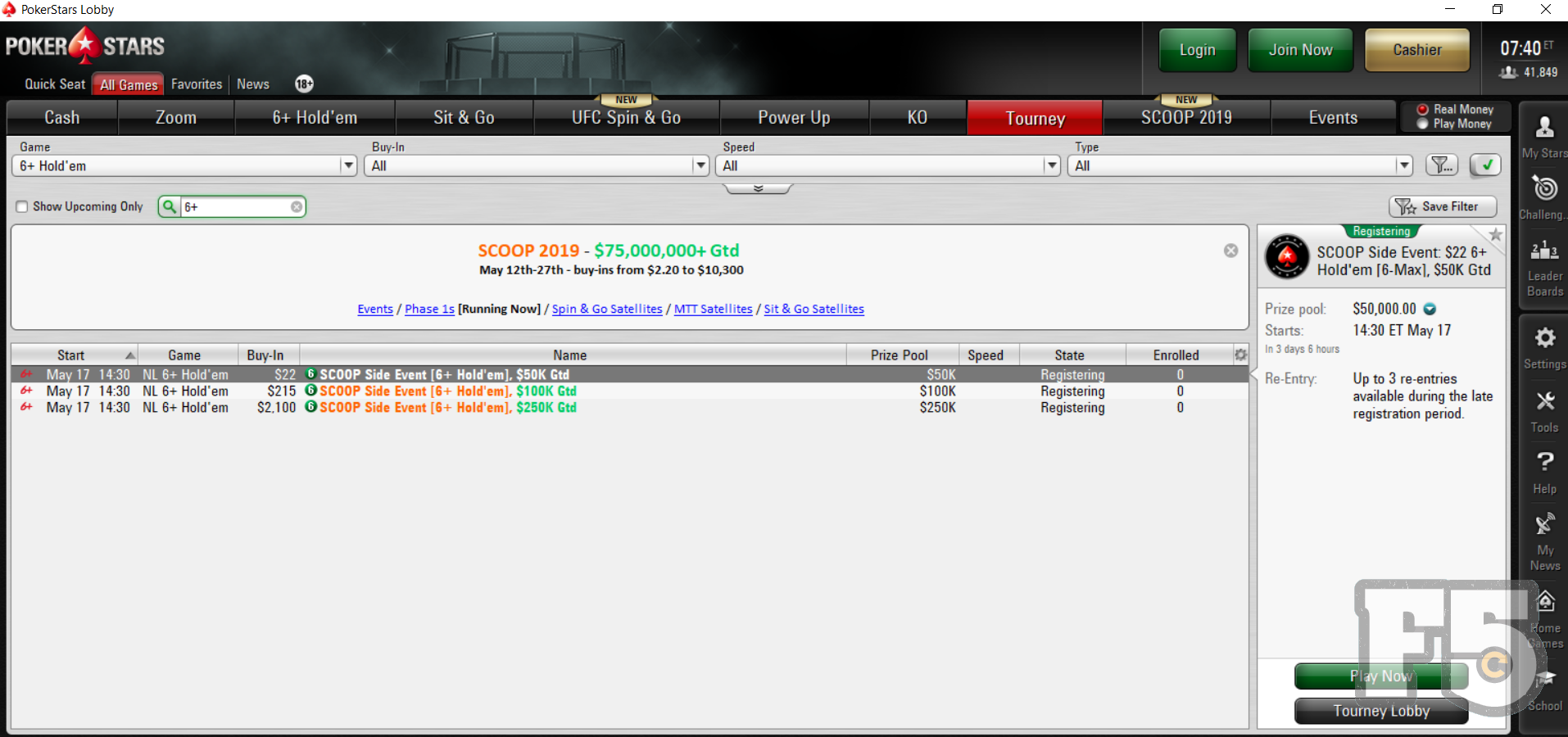 The much-awaited 6+ Hold'em MTTs have been finally deployed on PokerStars clients.
As of now, three MTTs have been scheduled to run on May 17 at 14:30 ET with buy-ins of $22, $215, and $2100. The $22 buy-in carries $50k guaranteed prize pool; $215 buy-in $100k and $2100 boasts $250k.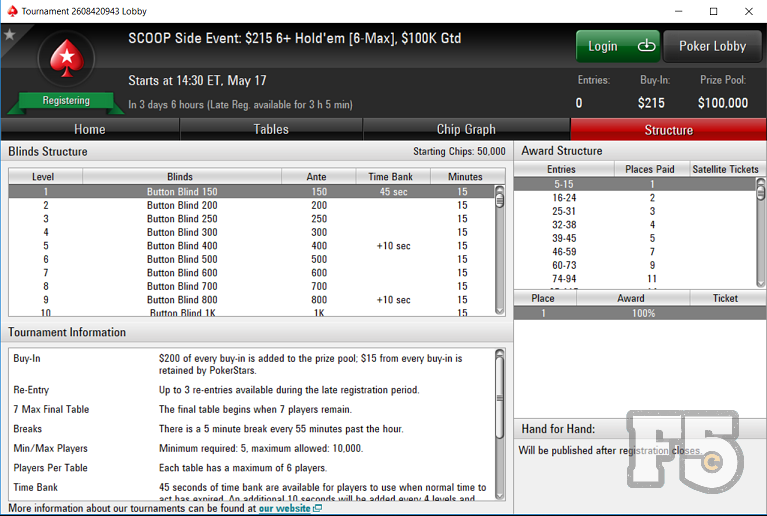 These events are being labeled as SCOOP side events to the ongoing Spring Championship of Online Poker (SCOOP). From what we understand, these tournaments are not officially part of the series.
Just as pokerfuse (our sister site) speculated, 6+ MTTs have adopted button blind structure. In this structure, there is no small or big blind, instead, every player on the table pays an ante while the Button pays an additional ante that acts as the only blind.
At the time of writing, there are no signs of 6+ Sit & Gos. The operator has stated that it would become available at $2.50, $7, and $15 buy-ins this month.
6+ MTTs are available to just a few markets including dot-com, UK, EU, Denmark, Belgium clients.
Currently, these tournaments are not available to Bulgaria, Estonia, Sweden players.