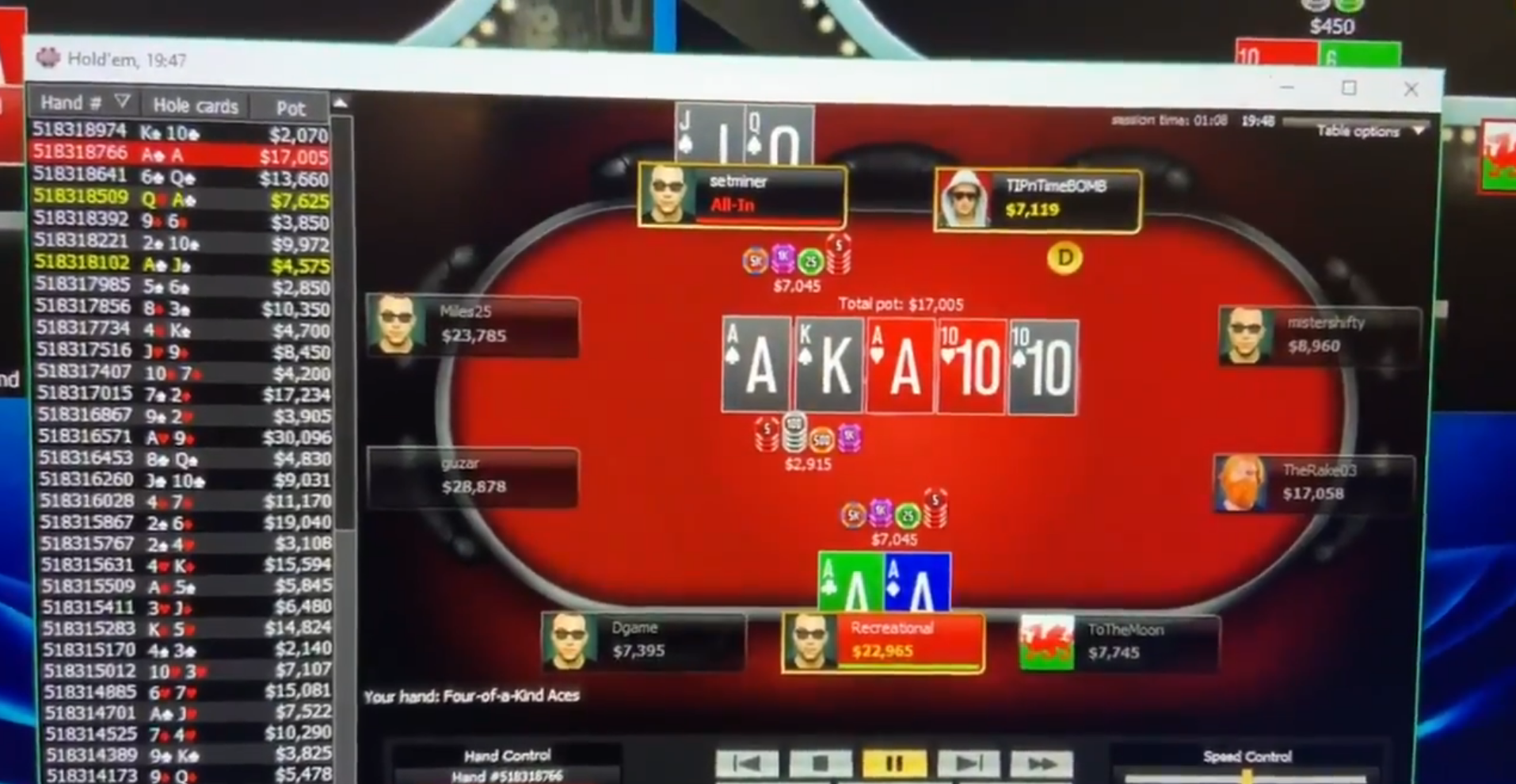 Eleven years ago at the 2008 World Series of Poker Main Event, one of the most brutal hand was witnessed when a Japanese poker player was eliminated by the best hand in poker.
Japanese poker player Motoyuki Mabuchi holding Aces improved his hand to Quads on the River but his opponent Justin Philips also improved his hand to the Royal Flush, eliminating the Japanese pro in a most brutal way.
According to ESPN commentators, the chances of such a showdown are an astronomical 1-in-in 2.7 billion.
One would think its unlikely to ever happen again but it did. Drew Gonzales, Twitch streamer playing a satellite to the WSOP $1000 online event encountered the very same statistical improbability.
Watch how Drew Gonzales lose his hand with Aces to a Royal Flush: