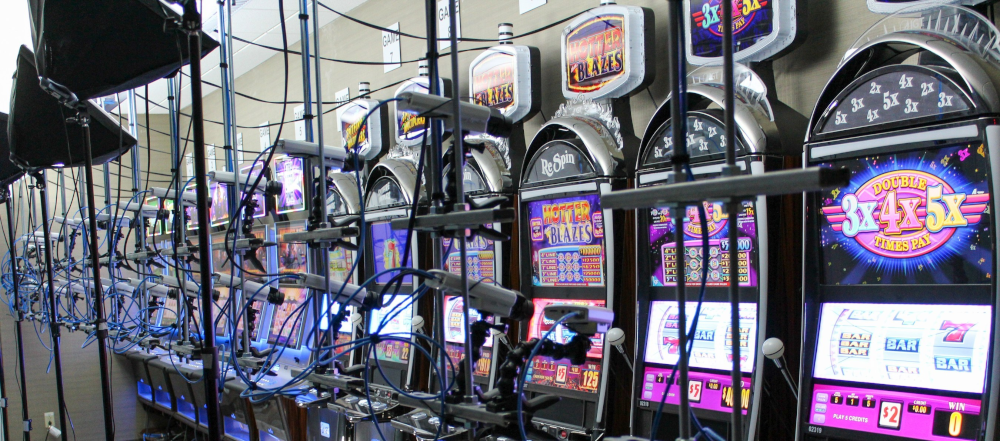 Last month, HardRockCasino.com became the first online gaming provider in the world to offer live slot play to its players over the internet.
Through its partnership with online gaming content developer Softweave Ltd., HardRockCasino.com began offering the innovative new Live Slots to its customers in New Jersey. The actual slot machines are located in a secure space located at the Hard Rock Atlantic City facilities.
"We are excited to introduce an entirely new way to play floor favorites without being there," said Kresimir Spajic, Senior VP of Online Gaming and Sports Betting at Hard Rock International. "With Live Slots, you can control real, physical slot machines located at Hard Rock Atlantic City from anywhere in New Jersey using your PC, Mac, tablet or mobile device. It is a first-of-its-kind experience unavailable anywhere else on the planet."
Players at HardRockCasino.com will be able to browse the actual slot machines in a similar way to how they would if they were actually on the casino floor. And live the slot machines in the land-based casinos, these machines will be limited to one player at a time.
Live dealer casino games have been around for years but have been mostly limited to table games such as blackjack and roulette. The advancement in internet connection speeds and technologies have afforded players the opportunity to combine the look and feel of land-based casino play with the convenience of playing their favorite casino games at home and on the go over the internet.
Live dealer—and now Live Slots—utilize live streaming of real time casino games, transmitting the feed to players over the internet. While Live Dealer games offer players the option of interacting with the humans that facilitate their games, Live Slots do not offer such human interaction just yet.
It will be interesting to see if the new games will evolve to include a human "dealer" that actually pulls the lever or pushes the buttons at the online player's direction. Such a development could add a social aspect to Live Slots that is missing from traditional online casino games but is present in other hybrid casino games such as Live Dealer Baccarat.
If the social interaction aspect of online gaming is important to you, you will want to keep up on the latest developments at various news and review sites such as the Gamblingtimes guide to New Jersey online casinos.
"The partnership with Hard Rock creates optimal settings for the delivery of the Live Slots product," said Roy Greenbaum, CEO of Softweave Ltd. "Our cutting-edge technology will enable HardRockCasino.com to extend the real gaming experience from the casino floor directly to the players fingertips."
"We are thrilled to present ground-breaking and innovative technology as real-money, online gaming continues to evolve in New Jersey," said Joe Lupo, President of Hard Rock Hotel & Casino Atlantic City. "Similarly, to Live Table Games Dealers, Live Slots enables our players to have one seamless experience to earn Wild Card Rewards including hotel rooms, entertainment and dining at Hard Rock Atlantic City. Bridging the gap to provide a 'Live' experience to our online consumers is something we are not only excited for, but very proud to be the first in the world."