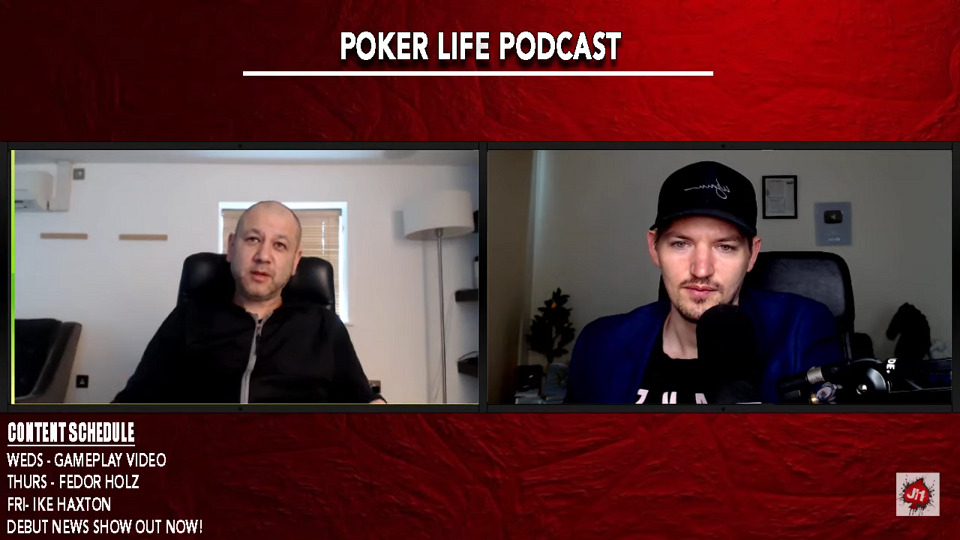 After two months of hiatus, Joey Ingram returns with his Poker Life Podcast with his latest guest as Rob Yong, owner of Dusk Till Dawn and partner of GVC, the parent company of partypoker.
In the latest Poker Life Podcast, the two discuss the state of the online poker world in 2020.
Topics covered include the WSOP 2020 Online, competitors PokerStars and GGPoker, GVC's plans in the US, and loads more.
Thanks to a YouTube user "ScuffedComedy," we have the timestamp of the podcast.
00:00 – Intro
00:01 – Joey plans for his next future poker content
01:05 – How Rob got into the poker business
05:24 – How to better the MTT experience for the regs and recs
16:20 – The WSOP and how to make it more authentic experience
23:20 – Competition between PartyPoker, Pokerstars, GGPoker
34:12 – Possible plans for PartyPoker in America + competitors plans/business strats
43:55 – Possible future for poker with bitcoin and innovations and how poker should grow
57:25 – PokerBros and how the app functions, poker regulations and Rob's accomplishments n the poker industry
1:14:15 – Jungleman and Bill Perkins cheating incident and why it is bad for the poker community
1:24:25 – GGPoker uncapped rake games and why rake should be reasonable and beatable
1:32:15 – PartyPoker and GVC regulations, rules and other poker problems around regulations
1:44:55 – Answer twitter/chat questions and they talk about the BBJ $350k incident, the poker industry risks/rewards/models/series/practices
2:17:35 – Stables and how they function, game assistance, ACR intentions, rating poker companies from best to worst for the poker players
2:31:33 – Why poker companies should do right about poker players and not exploiting them
2:38:00 – Shout-outs, answer more questions and pick giveaway winner for the $1k 5mil GTD WPT