There is $350,000 guaranteed in PA on Oct 24 in the fifth running of Pennsyl-MANIA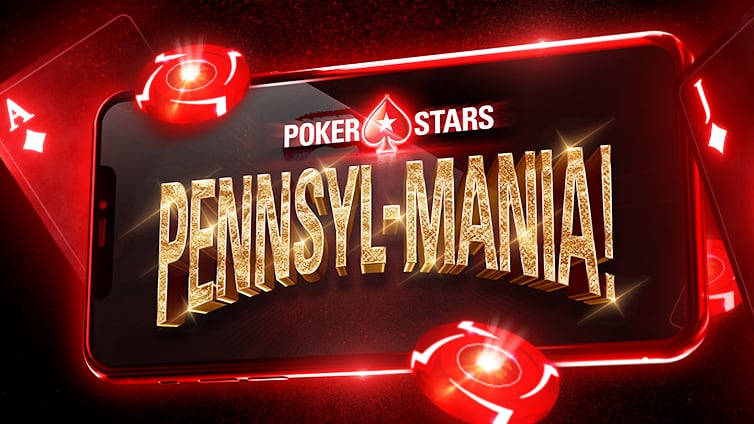 Get ready for some pre-Halloween poker fun as PokerStars PA puts on Pennsyl-MANIA for the fifth time. There will be $350,000 guaranteed in the $300 buy-in game that runs October 24.
While most of the world will be getting their Halloween costumes sorted, poker players in Pennsylvania will have other things on their minds the weekend before Halloween. PokerStars PA is putting out a treat bowl with $350,000 worth of treats to be given out to finalists in Pennsyl-MANIA.
One of the features that makes this game stand out, over and above the big guarantee, is the low rake. Of the $300 total buy-in, players will be playing for $280 of it, with the operator taking just $20 for fees. This 6.66% rake is quite low for the industry and means most of the money spent is being retained by players.
There's a good chance they'll be playing for more than $350,000 as well. In the previous four runnings of Pennsyl-MANIA, only one game has overlaid, to the tune of about $70,000, but that was also in a game with a very optimistic guarantee of $500,000.
Every other Pennsyl-MANIA game has broken its guarantee, so it seems pretty likely this one will as well. The game starts at 5 pm on Sunday, Oct 24, but there are lots of ways to book a cheap ticket before then as well.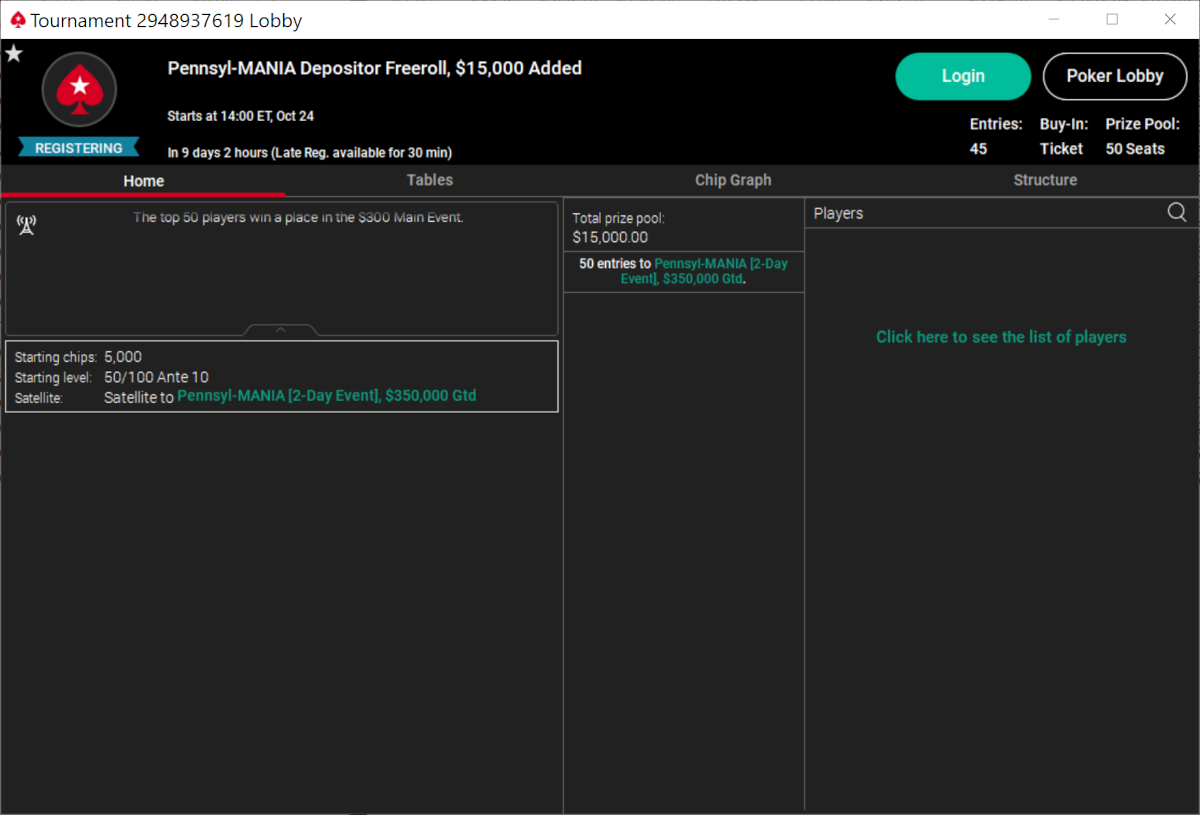 Satellites are available in the lobby of PokerStars PA starting as low as $15, but there's even a free way to get into this game. There is a special Depositors Freeroll on Sunday before the event with 50 Pennsyl-MANIA tickets guaranteed, and you can get your ticket to it simply by topping up your account with $30 or more using the code PAMANIA21 before the 24th.
Have some pre-Halloween fun at PokerStars PA, and get a piece of at least $350,000 worth of treats in Pennsyl-MANIA this weekend.