Global poker juggernaut PokerStars celebrates its 20th birthday in November with a slate of big guarantees for players.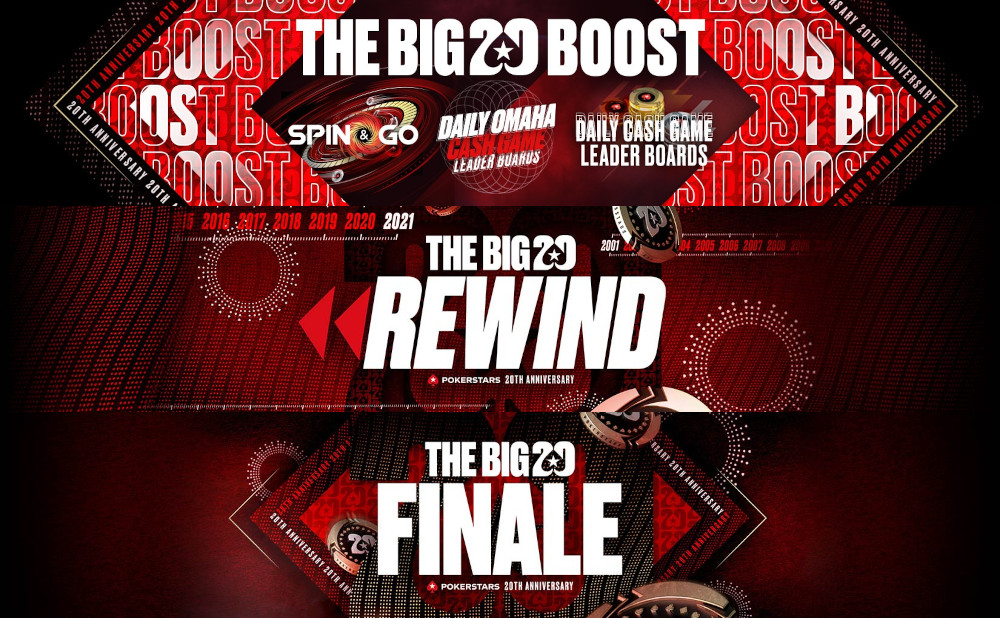 While there are many places where players aren't even allowed to play till they are 21, 20-year-old PokerStars has already been in the business for two decades. To celebrate the milestone, the operator is giving back to players with a huge series called The Big 20.
The promotion runs through the entire month of November, with super-charged prizes for its regular Daily Cash Game and Spin & Go Leaderboards. Rules stay the same for these promotions, but the rewards will get juicier during the birthday bash.
The big promotion is The Big 20, a series of 20 tournaments themed around the anniversary celebrations. These games will be set up to commemorate PokerStars greatest moments over the past 20 years, and will all have inflated guarantees to say thank you to players.
The Big 20 festival culminates with the $5M guaranteed Big 20 Finale. While $5 million isn't the biggest guarantee ever in online poker by a long way, it represents a very healthy guarantee for a game with a price as low as $55.
That means the game will need 100,000 entries to hit the guarantee, something that is not unprecedented. PokerStars holds the current record for largest field size in an online tournament with 225,000 in a capped game from 2013, but that was in a $1 buy-in with just $300,000 guaranteed.
There could be big value in the Big 20 Finale and other games in the Big 20 festival this month. Whether the guarantee is met or not, there will be a lot of money to be won, and the chance to be part of one of the largest fields in online poker history.
Full details are still coming in—check out pokerfuse's rundown of the upcoming festivities and plan your shot at some of the birthday presents PokerStars will be handing out to players in November.