The new webcam feature from PokerStars is aimed at the Home Game market for now, but possibilities are endless.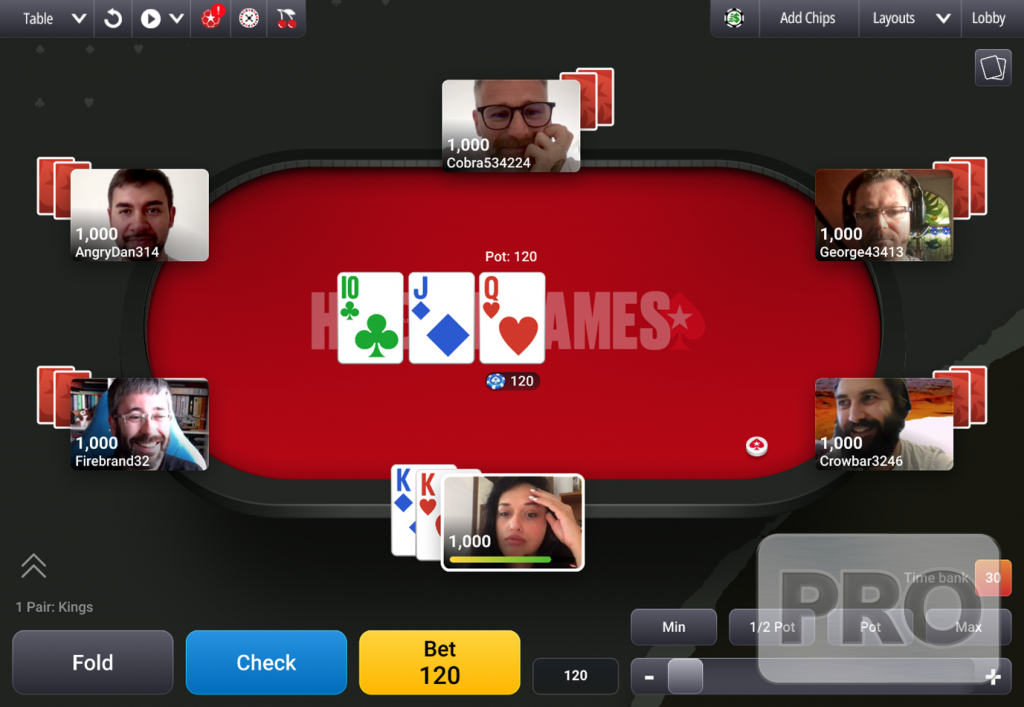 Without much fanfare, PokerStars has released its latest poker innovation— webcams and live chat at the poker tables.
Currently in beta, the new feature is aimed at Home Games but is currently only available on the web client for PokerStars.
Assuming the beta-test goes well, plans are to roll the feature out to desktop and mobile clients in early 2022, but for now, Home Game patrons on the web client in the dot-com and EU jurisdictions can play with friends complete with live video chat at the tables.
Players can mute themselves or other players, and also turn off cameras for themselves or others, so there's no worry about privacy.
The feature makes use of front-facing cameras and microphones ubiquitous on devices and computers today, and players retain control of those devices while in play.
For now, the new feature is limited to Home Games and only available on the web client.
Once the beta is complete, however, all possibilities are open. Public cash games and tournaments could be created specifically for webcams, adding a new dimension to online poker.