The 25 Days of Tournaments has a new, exclusive event, every day.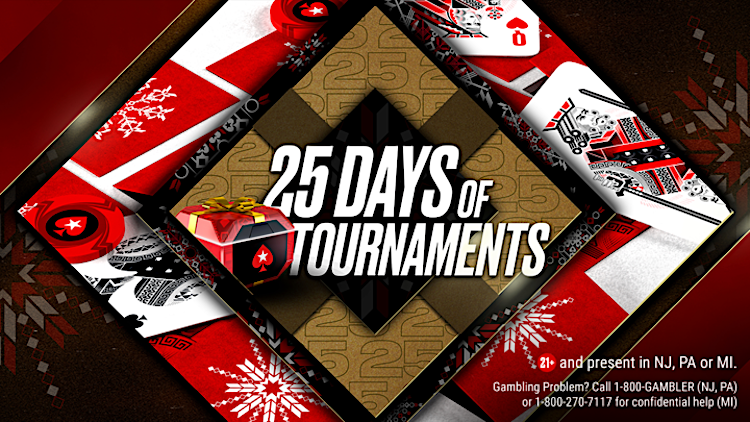 PokerStars USA's Christmas celebration is up and running, in PA, MI, and NJ.
The 25 Days of Tournaments promotion has an exclusive tournament, not on the usual schedule, every day in December.
Each event has two buy-in levels—$10 & $50, so everyone can join in, whatever their budget.
But that's not all…
When you bust out of a 25 Days tournament, you will receive a PokerStars Chest, with the chance to win a $50 tournament ticket.
The promo lasts right up to New Year's Eve.