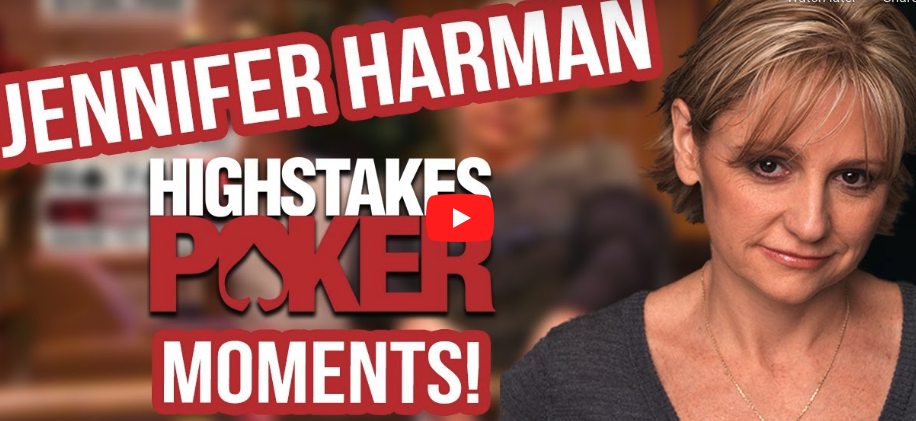 Hall of Famer Jennifer Harman is one of the best poker players in the world, and her skills are on display in a new video produced by PokerGO. As the first woman to appear on the classic High Stakes Poker, Harman came to the show to play.
The video is a compilation of Harman's highlights from the show, and they clearly show why she's one of the best. Playing against fields of exclusively men, she puts all the skills on display, with deft value bets, audacious bluffs, and even a few suckouts.
Notably, in the first hand of the video, she raises pre-flop with rags and ends up busting Phil Hellmuth's queens with a straight on the river. She also pulls off a couple of amazing bluffs against Daniel Negreanu and Antonio Esfandiari.
It's great to see the classic footage from High Stakes Poker, complete with Gabe Kaplan and AJ Benza on commentary. But it's also a nice reminder that Hall of Famer Harman has been crushing the game of poker for quite a while now. Check out some of her best hands at the link below.