The most recent episode of DAT Poker Podcast was without DNegs, but not without fascinating discussions.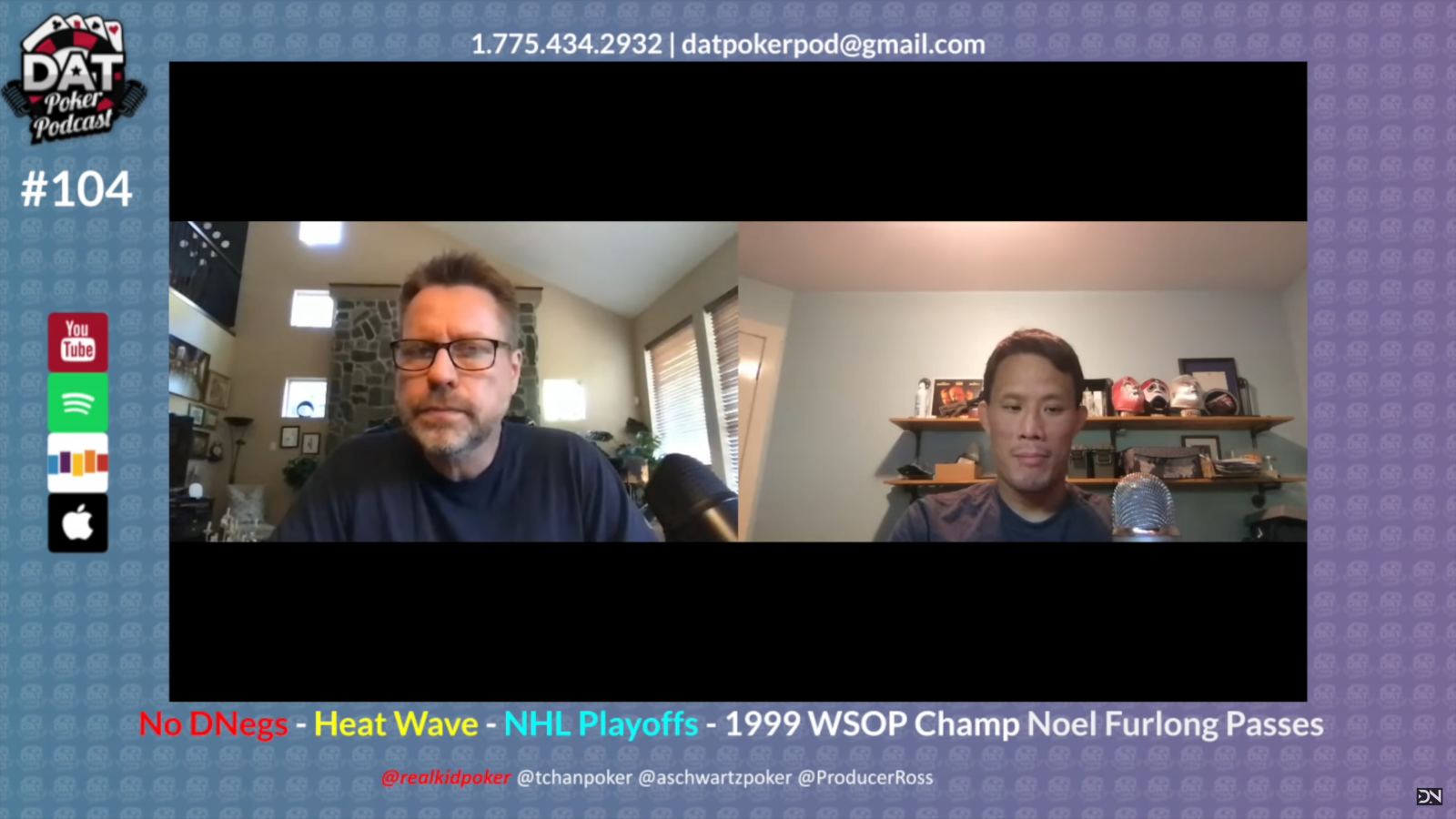 This week, DAT became RAT as the D portion of the DAT Poker Podcast, Daniel Negreanu, bowed out for the week and was replaced by producer "Rosco P. Coltrane". Terrance Chan and Adam Schwartz resume their normal spots on the roster for a wide-ranging show.
The highlight of the show, starting at 36:45, is a breakdown of the end of the Landon Tice heads-up match against businessman Bill Perkins. Tice is an up and coming star on the poker scene, but perhaps bit off more than he could chew giving Perkins generous terms for the battle.
Perkins showed up ready to play, and after a few sessions, Tice decided to cut his losses and back out of the deal on the pre-arranged exit terms. The DAT crew break down the match and aftermath in their usual adept fashion.
Other topics up for discussion this episode include the current heat wave, the recently ended NHL playoffs, and round three of the High Stakes Duel.
Catch the full episode below.