With WSOP Online 2021 and the Online Championships already running, WSOP.com is set to begin the $1 million Summer Circuit Online series July 16.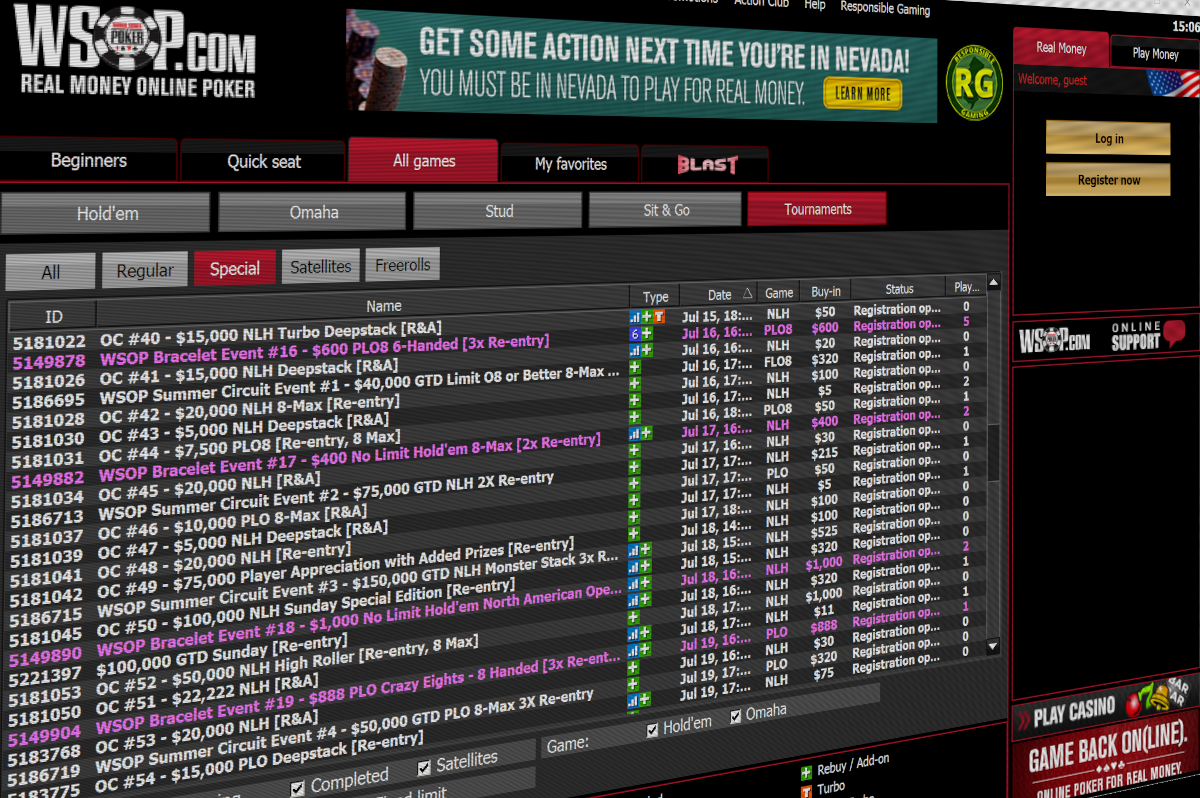 It's a huge July at WSOP.com in New Jersey and Nevada as three huge series are set to run. The WSOP 2021 Online domestic bracelet series has been running since the beginning of July, and the Online Championships has been running since July 7.
Now, there are Circuit Rings on offer as well, as the Summer Circuit Online Series gets underway on July 16. There are 12 Rings on offer through July 27, with an average buy-in of just over $450 per event.
There is more than $1 million guaranteed throughout the series. Added to the $2+ million value in the Online Championships, and 33 Bracelets in the WSOP Online 2021, WSOP.com is loaded with tournament value in July. Find your spot to grab a Gold Ring from the schedule below.
WSOP

Summer Circuit 2021 Schedule
Date
Event
Buy-In
Guarantee
Game
Gtd/Buy-In
July 16
1
$320
$40,000
FLO8
$125
July 17
2
$215
$75,000

NLHE

$349
July 18
3
$525
$150,000

NLHE

$286
July 19
4
$320
$50,000

PLO

$156
July 20
5
$320
$75,000

NLHE

$234
July 21
6
$1,000
$75,000

PLO

$75
July 22
7
$250
$50,000

NLHE

$200
July 23
8
$215
$50,000

NLHE

$233
July 24
9
$320
$100,000

NLHE

$313
July 25
10
$525
$200,000

NLHE

Main Event
$381
July 26
11
$500
$50,000

PLO

$100
July 27
12
$1,000
$100,000

NLHE

$100
$5,510
$1,015,000
$184