Half Price Sunday draws huge crowds across all US PokerStars markets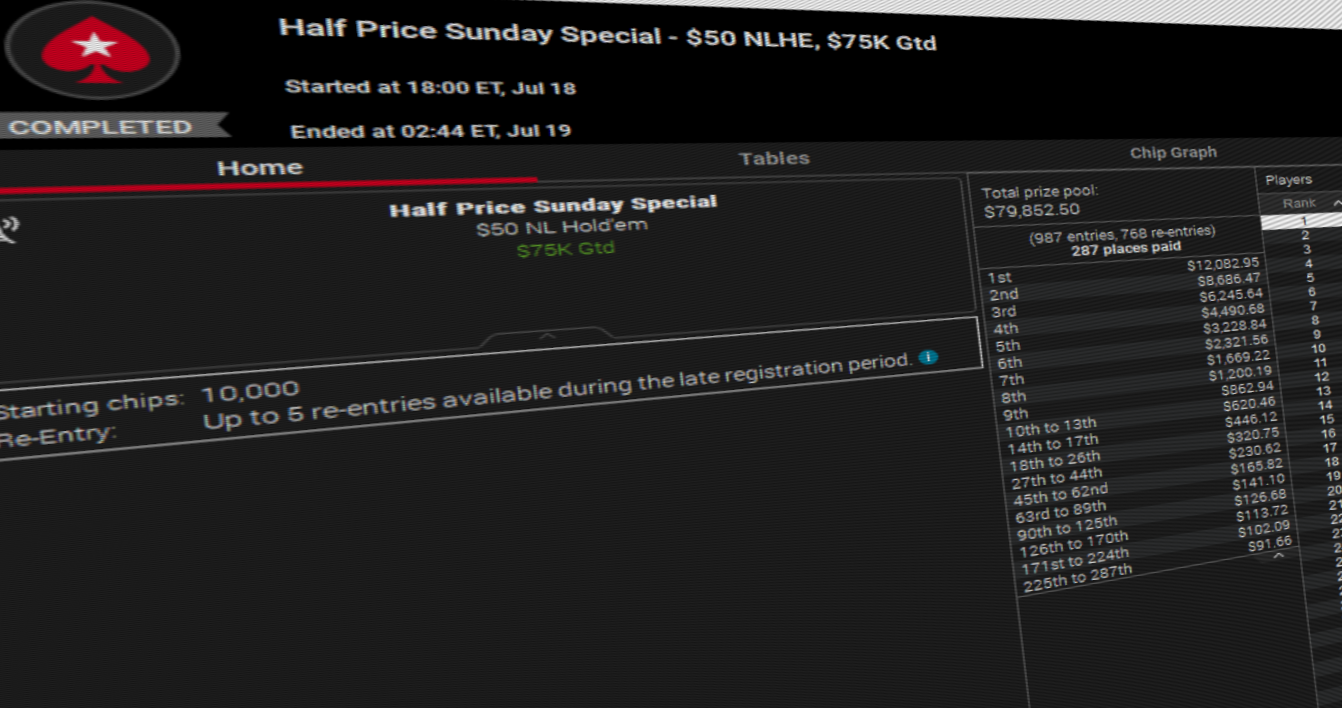 People love a bargain, and poker players love big value. This past weekend's Half Price Sunday at PokerStars scratched those itches with bargain buy-ins attached to big guarantees.
Overall across New Jersey, Michigan, and Pennsylvania, there was $162,000 guaranteed in three feature events per market priced at half their usual value. Almost 4,800 entries across the three states meant there was actually more than $187,000 in prizes handed out.
New Jersey was a big standout for beating guarantees. The games in that state were more than 37% over the guarantees for the Half Price Sunday, with $36,384 collected against $26,500 guaranteed.
The games in PA didn't best guarantees by nearly that much, but it saw the biggest Half Price prize pool of the weekend. The Half Price Sunday Special in PA piled up almost $80,000 for the biggest prize pool by far.
Get all the details from the pokerfuse rundown.
USA

Half Price Sunday Summary
| | | | | |
| --- | --- | --- | --- | --- |
| State | Michigan | New Jersey | Pennsylvania | Overall |
| Entries | 1583 | 628 | 2571 | 4782 |
| Buy-In | $90.00 | $162.50 | $90.00 | $342.50 |
| Guarantee | $48,000 | $26,500 | $87,500 | $162,000 |
| Prize Pool | $57,065 | $36,384 | $94,360 | $187,808 |
| % Over Gtd | 18.88% | 37.30% | 7.84% | 15.93% |
| Gtd/Buy-In | $533.33 | $163.08 | $972.22 | $472.99 |
| Prizes/Buy-In | $634.05 | $223.90 | $1,048.44 | $548.35 |