Jaman Burton's vlog may be called The Drawing Dead, but in the latest edition he lives it up at Berkey's pool party.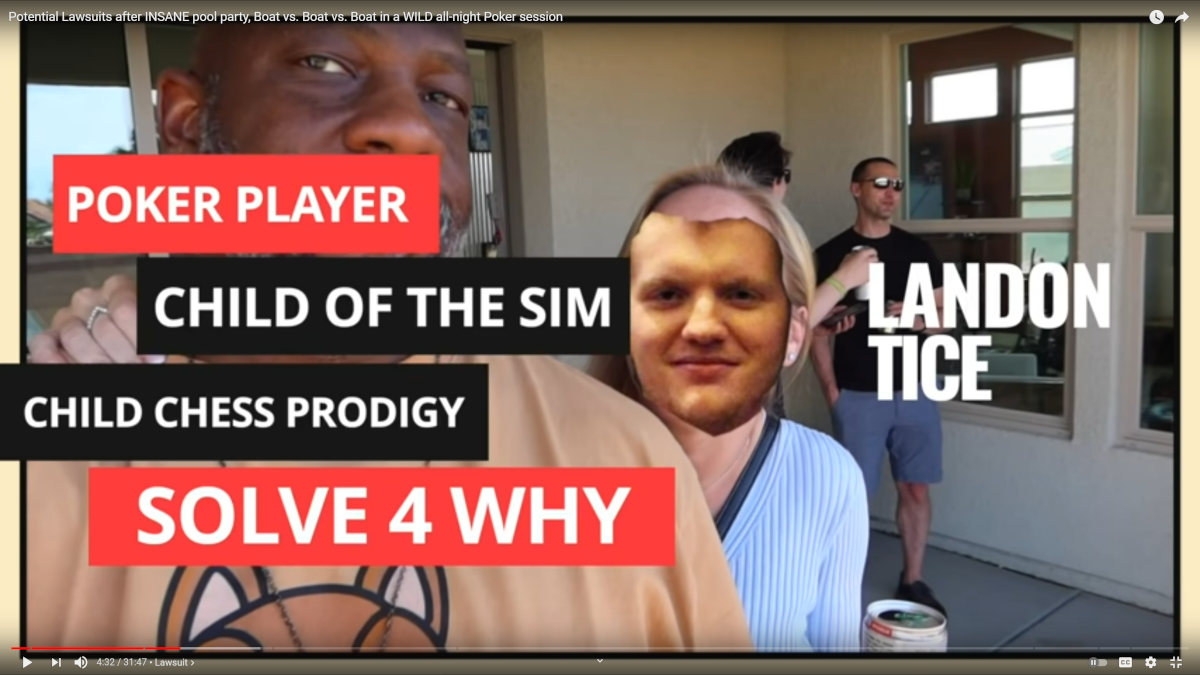 Jaman Burton continues to impress with one of the best poker vlogs on the market, The Drawing Dead. Burton goes beyond the traditional session histories and poker talk with serious production values and innovative additions like animated interjections and a unique comic-book format that help it stand above the field.
The most recent episode starts off completely away from the table, though it stays inside the poker world. Burton gives fans a bit of an inside look at the lifestyles of poker's rich and famous, as he kicks this vlog off at Matt Berkey's house for a daytime pool party.
The pool party is a great, light-hearted look at poker life off the tables, and includes a funny segment with Jamie Kerstetter / Landon Tice, but also includes some great poker content as well. He features a hand from the Wynn where he folds pocket jacks on the turn in a hand that would have been boat over boat over boat.
The innovative format of The Drawing Dead makes this one of the most entertaining poker vlogs ever. Check out the latest episode below, and get a look at Matt Berkey's house, as well as some Vegas poker action.