The 2021 WSOP Online at GGPoker is half done, with nearly $40 million in total prizes so far.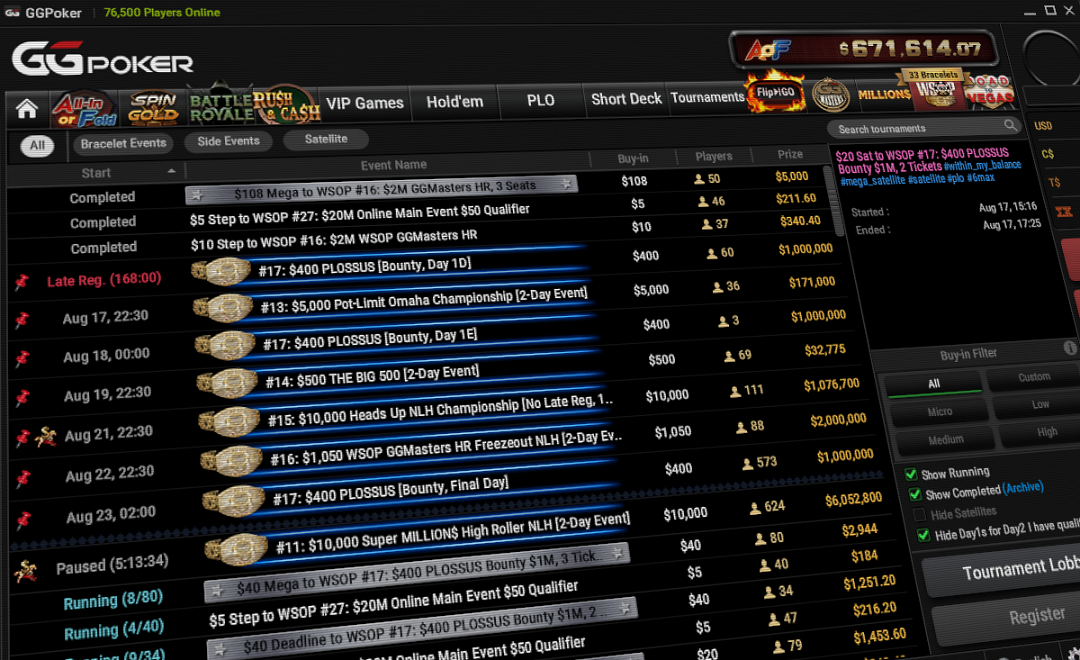 There are at least 74 online bracelets to be awarded in 2021, and with the domestic portions on WSOP.com in NJ/NV and PA giving away 42 between them, the online portion of the World Series of Poker (WSOP) is getting to the end-game.
There have been 15 bracelets handed out on GGPoker so far in the 2021 WSOP Online and nearly $40 million in prizes collected, with 18 bracelets yet to hand out.
There are 17 events with final results in the bag, with two events still to play out their final days. In total, $38,178,414 has been collected across all 17 events so far, but a key stat is that all the guaranteed events so far have crushed their guarantee.
Seven of the events so far have been guaranteed, with $19 million guaranteed in total. More than $26 million was collected for those events however, meaning the guaranteed events beat the promises by more than 36%.
There have already been some huge prizes handed out along with the jewelry over at GGPoker. The massive $20 million guaranteed Main Event is still to come, but Day 1 flights are already running. There are also 7 games left on the schedule that cost less than $1,000 to enter, so there is something for everyone over at the 2021 GGPoker WSOP Online.