Cardplayer Lifestyle announces first-ever Mixed Game Festival with a platinum pass up for grabs!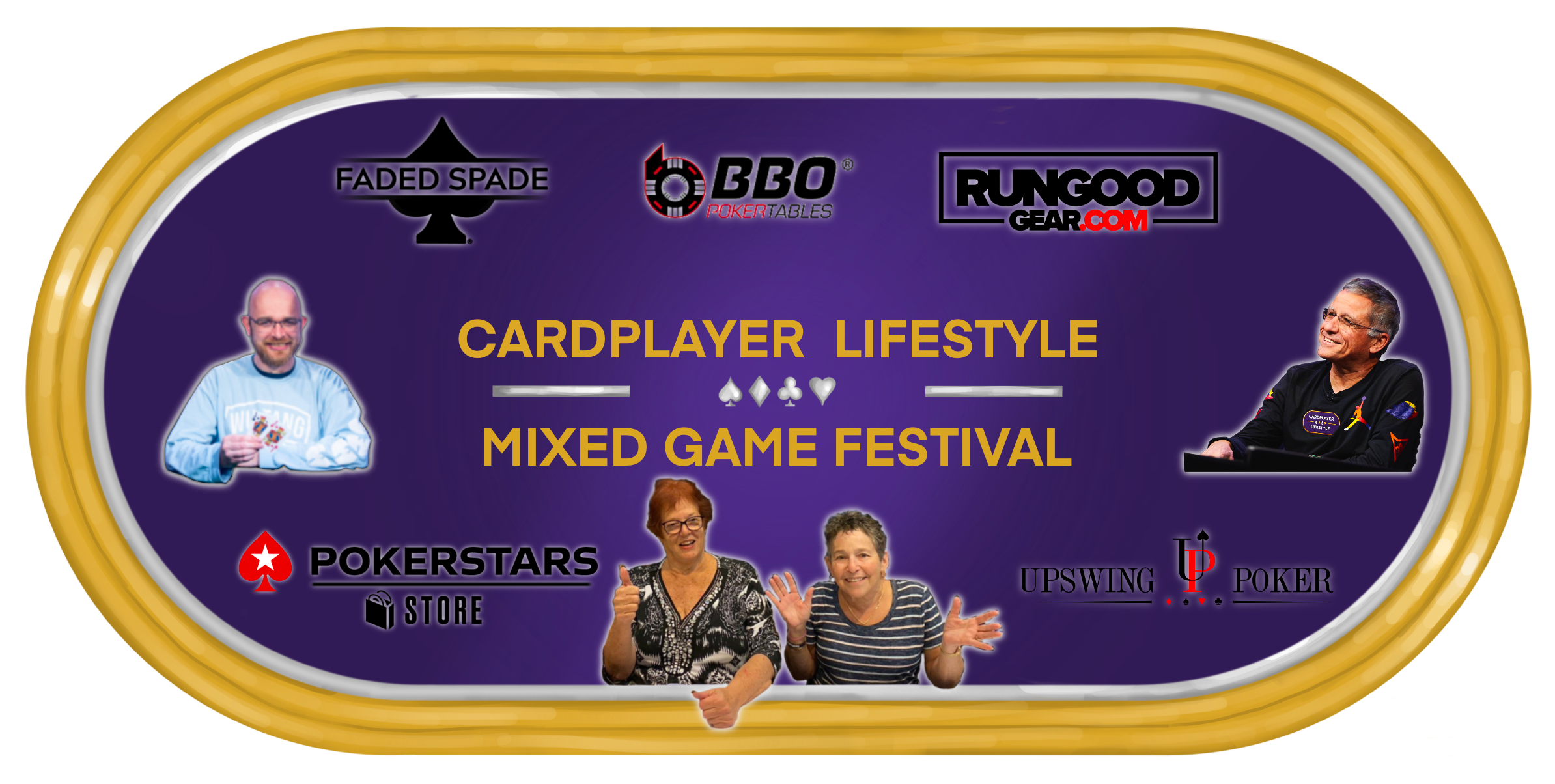 The venerable poker media website Cardplayer Lifestyle is giving away the first Platinum Pass awarded in more than a year. Originally scheduled for 2020, the pandemic postponed the big Mixed Game Festival, but now it is back on, running from October 4 to 7.
Cardplayer Lifestyle founder Robbie Strazynski put together the homage to the lesser-played forms of poker as a way to promote mixed games, as well as give away some amazing prizes. When the festival is finished, one player will be the proud owner of the first Platinum Pass awarded for the upcoming 2022 version of the PokerStars Players Championship (PSPC).
There is still no scheduled date for the next edition of the PSPC, but it is planned for 2022, and the winner of the closing tournament in this series will be attending the massive event for free. The free Platinum Pass ticket will be part of the first place prize for the closing event in the festival.
Mixed Game Festival Details
The plan is for something of a mix between cash and tournament poker. The festival kicks off with the cash game component of the series, three days of low-stakes Dealer's Choice cash games, and ends with a $200 buy-in H.O.R.S.E. tournament, but one with a twist.
While the H.O.R.S.E. will play as a regular H.O.R.S.E. multi-table tournament, not every player will start with the same starting stack. Players can earn as much as a double start stack by playing in the cash game component leading up to the finale game.
For every five (5) hours of Dealer's Choice cash game time logged leading up to the start of the H.O.R.S.E. tournament, players will get extra chips in their start stack for the final game. Players who log 25 hours or more on the cash tables will start the final H.O.R.S.E. game with double stacks.
If you love mixed games, take your shot at the first Platinum Pass to be awarded in more than a year in Cardplayer Lifestyle's Mixed Game Festival. Action takes place at the Westgate Las Vegas from October 4 to 7, and details on the games, the side activities, and special room rates, can be found here.