Fourteen Arrested in California Home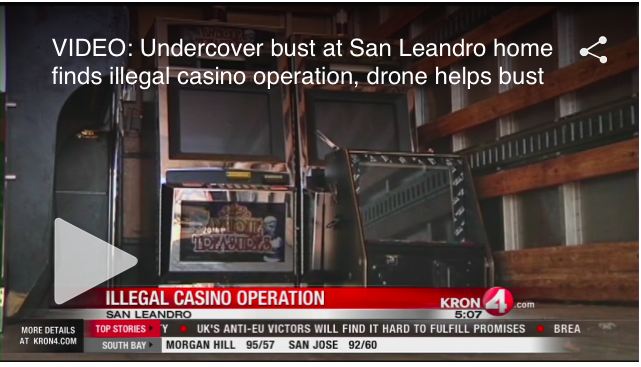 Whether you love or loath drones, did anyone else know the cops were using them to help tackle crime? I didn't until I saw this story on KRON.
With the help of a drone, fourteen people were arrested at a house in San Leandro, California on Monday after undercover cops discovered an illegal casino and crime ring were being run from the house. Ten slot machines were recovered during the raid.
According to the Alameda County Sheriff's Department, a drone which costs around $1,200 pays for itself in one hour of an operation.
Cheaper than the average long term wage of a police officer… do I need to be worried that this is start of The Rise of The Machines?