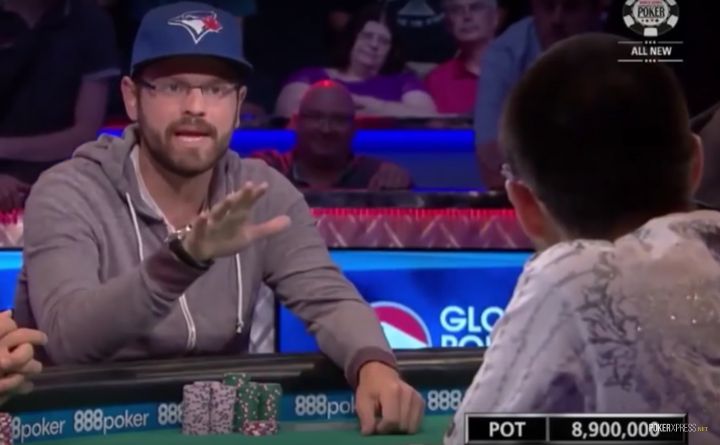 By now just about everyone has seen the infamous "Check your privilege" hand from the 2016 World Series of Poker Main Event (if not you can watch it below), but according to speech-play master William Kassouf, there was more to the hand between him and November Niner Griffin Benger than what was shown on ESPN.
Sasha Salinger conducts a masterful interview with Kassouf for PokerNews, getting him to talk about that hand and may other interesting topics. Kassouf comments extensively on the "Check your privilege" hand in part 2, but you won't want to miss part 1 (both below).
Be sure to check out some of his other interviews too, including one with Daniel Negreanu.