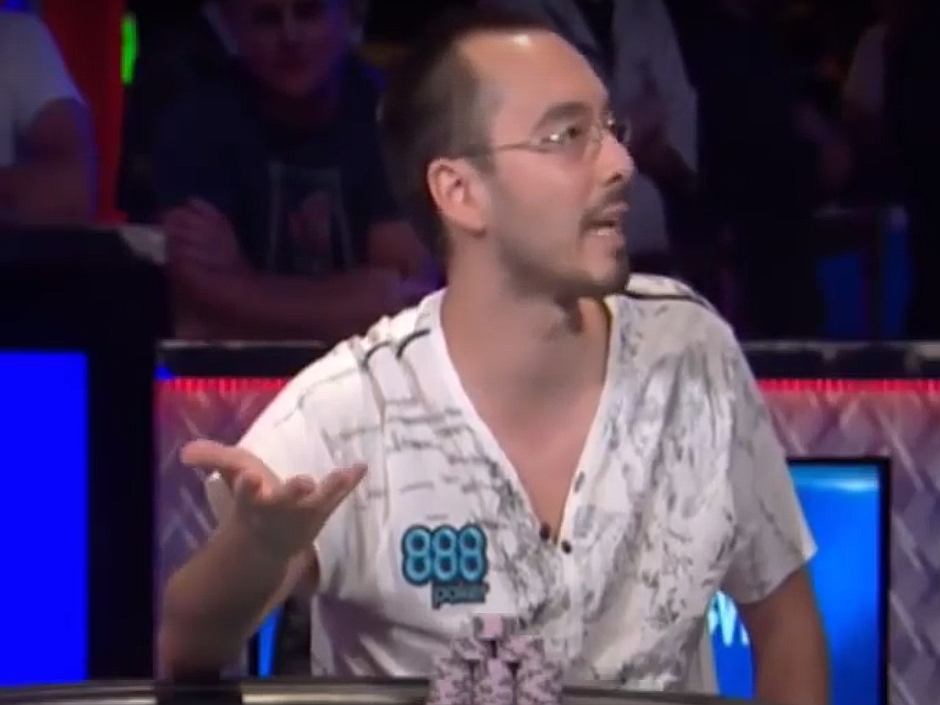 If you've been watching any of the ESPN World Series of Poker coverage this year you'll know the name William Kassouf.
He is the Brit that has divided opinion both on and off the tables; is the self proclaimed king of speech play —and tanked more times than I care to remember during the WSOP.
Making the most of his new found fame Kassouf has taken to all the podcasts out there; joining the likes of Daniel Negreanu on the Full Contact Podcast and Joey Ingram on the Poker Life Podcast. Kassouf has even created his own website.
Kassouf also controversially earned himself a one round penalty during the WSOP (Episode 4) against a hand with Stacy Matuson for taunting— check out what Jack Effel has to say to Frank Op de Woerd of PokerNews here as talks about his ruling.
See the penalty below.
And here is Kassouf prominent in episode 12:
But in homage to the man who has got everyone talking this Series, here you can find all your William Kassouf podcasts in one place.
Full Contact Podcast
If you want to watch Episode 7 that Negreanu and Kassouf talk about in length in the podcast above, see below.
Poker Life Podcast
Thinking Poker
Two Plus Two PokerCast
Poker Fraud Alert
PokerNews Podcast