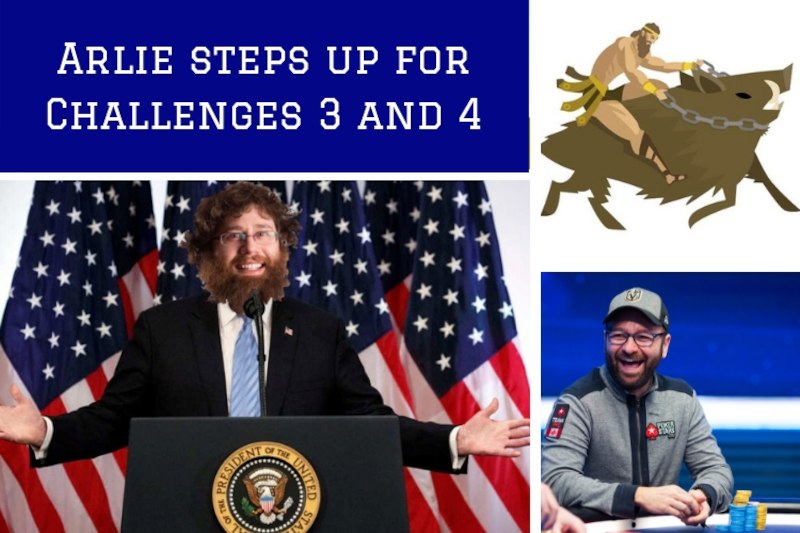 Twitch Poker Streamer and Run It Up Ambassador Arlie Shaban successfully completes third of his 12 Labors challenge tasked by the Poker Gods.
After having previously been tasked to slay PokerStars Team Pro Lex Veldhuis and Randy "nanonoko" Lew which he did with ease, Arlie this time was instructed to "capture" the Canadian GOAT and return him unharmed for his third challenge.
Turns out, all Arlie had to do was to capture thoughts and insights of none other than Daniel Negreanu through a live poker training session on Twitch.
He not only was able to capture some valuable insights from the legend himself, but he also got to know his reward for successfully completing all the 12 Labours challenge.
Daniel made the announcement and said that if Arlie finishes all the challenges by the end of the year, PokerStars will award him a $30,000 Platinum Pass.
On hearing this announcement, Arlie at first couldn't believe what he just heard and went crazy after he finally realized.
Although, that's a long way to go as he still has 9 more challenges to complete, it looks like the streamer has already received his fourth challenge and this time he has been asked to make a noise. And that's exactly what we are doing…
Here's how Arlie reacted to Daniel's announcement: