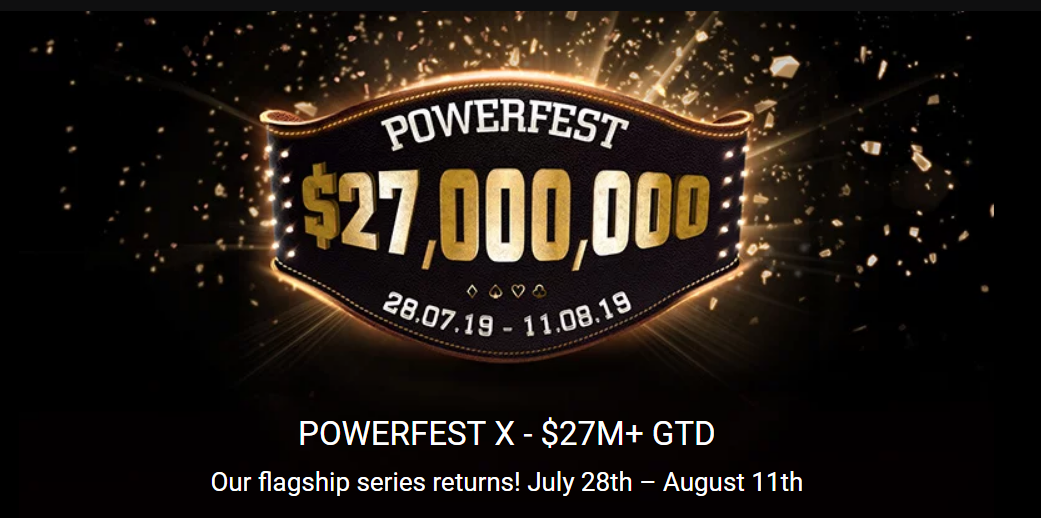 Powerfest, last seen back in April, will return for its tenth edition at the end of this month.
While the room has not yet revealed the full schedule, as per the banner displayed on the homepage of the room's website, Powerfest has been scheduled to return from July 28 to August 11 boasting over $27 million in guarantees.
Further details, including the full schedule and tie-in promotions, can be expected to be announced soon.
In the previous edition, it ran earlier this year, partypoker had guaranteed $30 million in prize money. The series ended up paying little over $34 million—surpassing its overall guarantees by 13%.