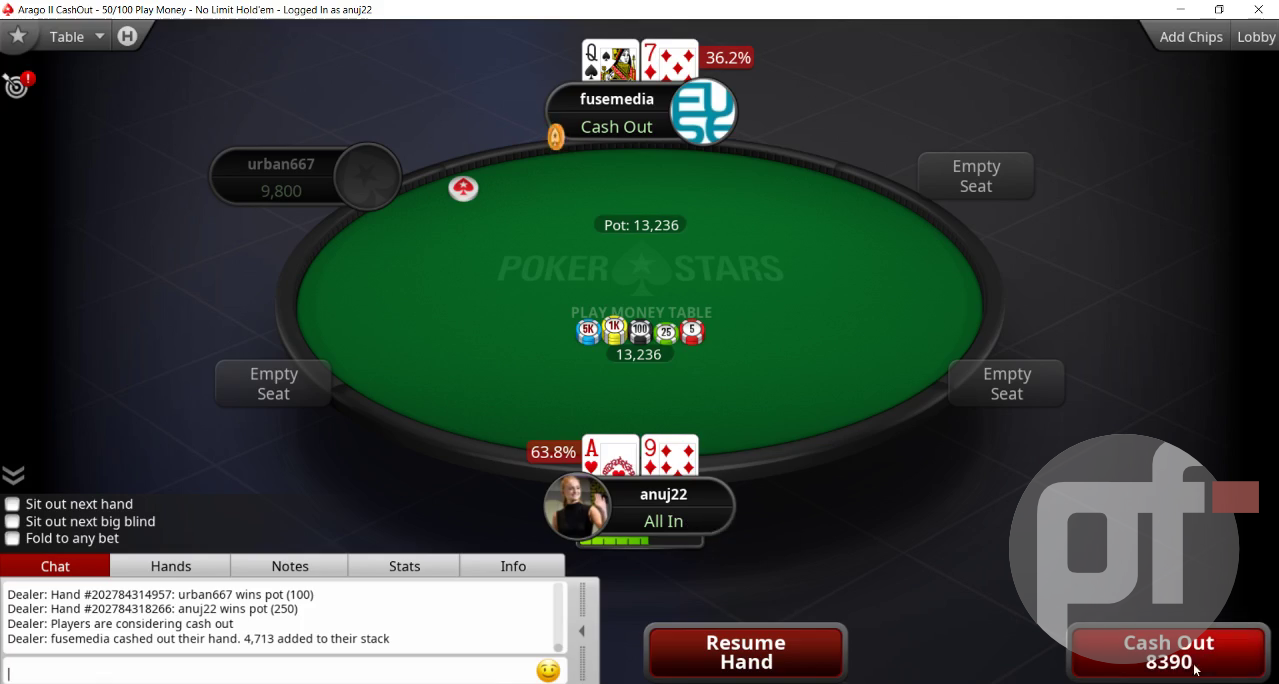 PokerStars is at it again, this time innovating the game of poker by adding an insurance option to some of its play money cash tables.
You can see exactly how it works below or read more about it on pokerfuse.
All-in Cash Out lets players in an all-in situation with no more action pending get cash equal to their hand's equity by paying a 1% administrative fee and giving up their hand. If after buying the insurance their hand wins, PokerStars gets the pot, but if the hand loses, PokerStars takes the loss instead.
The new feature recently debuted at selected 6-handed No Limit Hold'em tables and it is slated to hit Pot Limit Omaha and No Limit 6+ Hold'em cash games soon.
Eventually, All-in Cash Out is expected to make it to the real money games in jurisdictions that allow it.