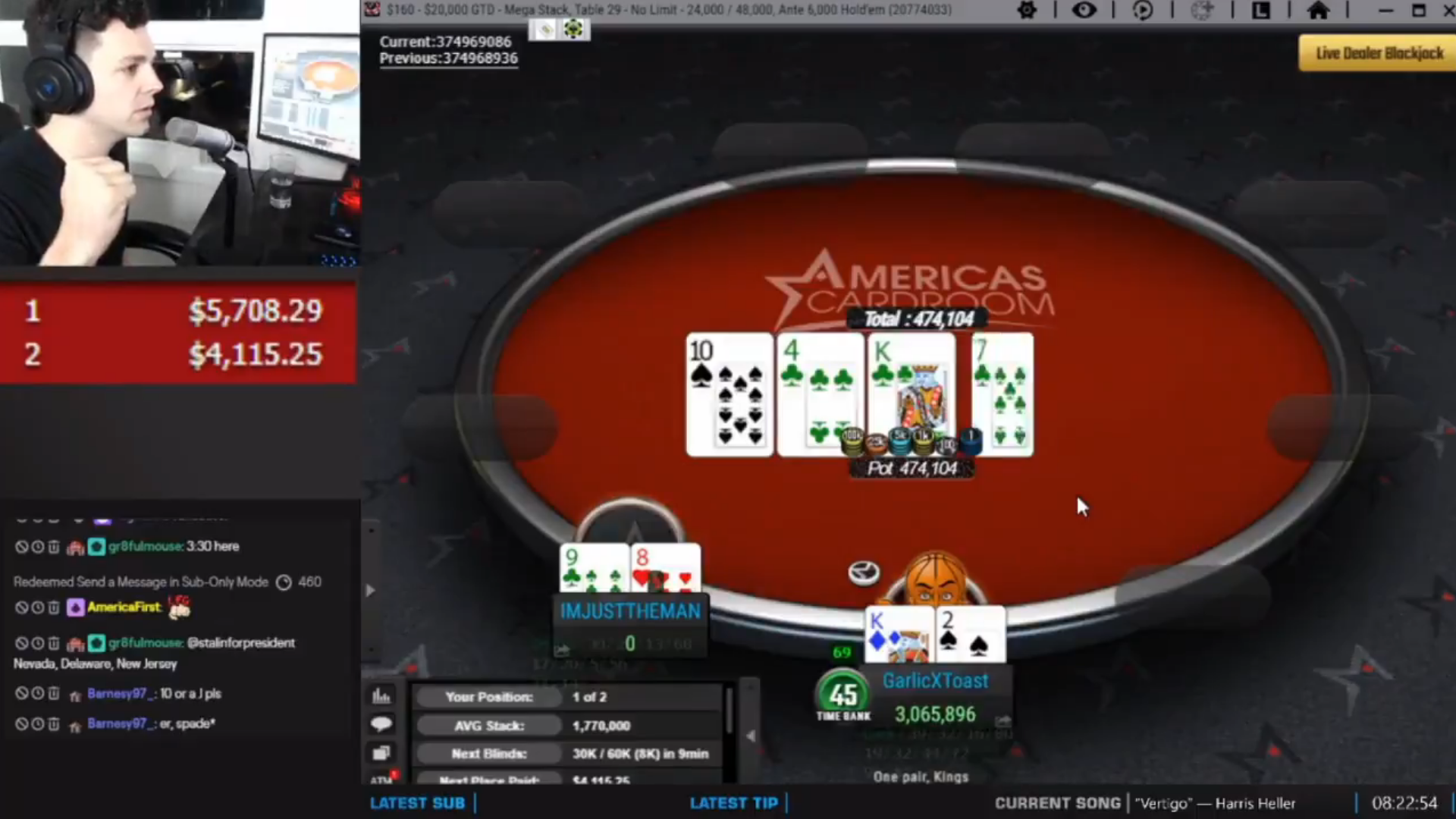 Online poker player and Twitch streamer, Kevin Martin, had one of the most bizarre runs in an MTT tournament earlier this week.
After getting his opponent down to just 2.5 big blinds, check out how Kevin still manages to lose the heads-up and the tournament, after losing a series of all-in pots.
That miraculous comeback by his opponent cost Kevin nearly $1600. Ouch!