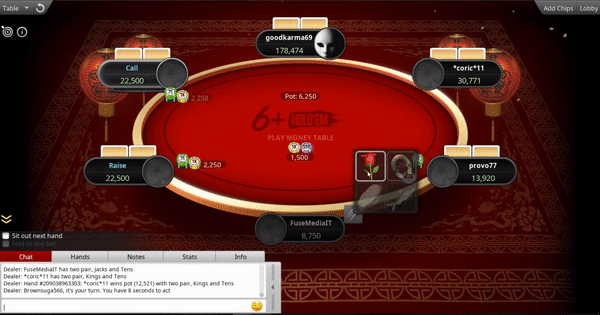 Players on PokerStars Italy can now throw objects at each other by clicking on the flying "horseshoe" icon available next to their screen name and selecting the item from a drop-down menu.
Players can throw a rose, a horseshoe, a fish and a cream pie at opponents, and they come with sound effects. Players can drag the object, aiming with a crosshair, to throw the item of their choice at any seated player.
As reported on Poker Industry PRO, the rose and horseshoe are unlocked for all players and have a "cool down" timer to prevent overuse. Players must complete a challenge to be able to unlock the fish and pie.
Take a look below.