More than $10,000 has been raised with Natural8 matching dollar for dollar.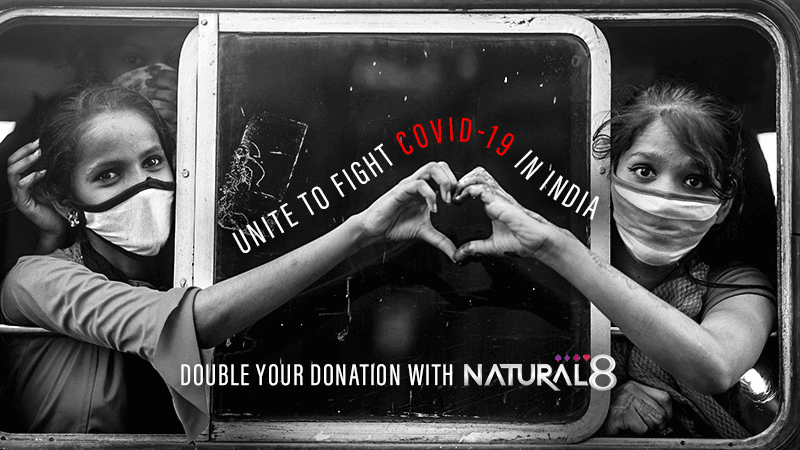 Natural8 one of Asia's largest online poker rooms and the flagship skin of GGPoker Network (GGPN) has set up a fundraising campaign to support COVID-19 relief efforts in India.
The operator has pledged to match dollar for dollar all donations with a cap of $88,000.
India which is the second most populated country in the world is going through a major Covid crisis, reporting over 250,000 cases on a daily basis. Over 4000 Covid-19 deaths were recorded in the country on May 20, with the death toll reaching nearly 300,000.
To help India fight COVID-19, Natural8 has launched the "Unite to Fight COVID-19 Fundraising" campaign.
Natural8 will match any donations made by the players until May 29 to a value of up to $88,000.
Players can make donations via the p2p transfer method to [email protected] on the Natural8 app or they can contact the live support or send an email at [email protected].
These donations will be contributed to CryptoRelief and will aid in the form of medicines, oxygen, ventilators, and other essential items needed to fight against Covid-19.
To encourage players to make a donation, the site will award a ticket to a Flipout tournament to anyone who makes a donation of $1 and more.
So far, nearly $11,000 has been raised and Natural8 has matched each dollar, thus increasing the contributions to almost $22,000.