PokerStars Ontario offers two variations of its popular Spin & Go format, allowing players to pick their preferred way to compete for big potential jackpots.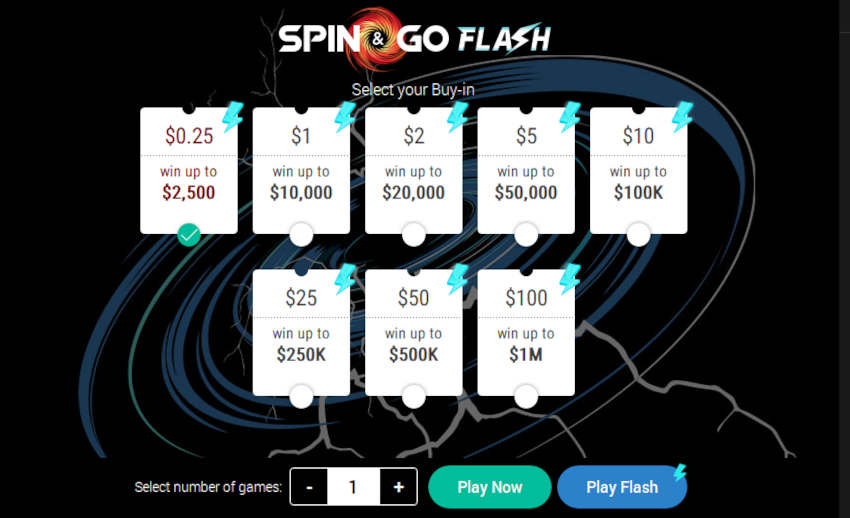 Spin & Go tournaments are among the most popular games available at PokerStars Ontario. Offering potential for big jackpots of up to 10,000 times the buy-in, they appeal to professionals and recreational players alike.
But did you know that you can also play the same tournaments in a much faster and more action-packed format?
By choosing the "Play Flash" button in the PokerStars Ontario Spin & Go lobby, you will enter the Spin & Go Flash variation, where the starting stack is just 300 chips, and blind levels last just one minute.
Which ones to go for? It's really up to you! Both variations have their pros and cons, so the best way to figure it out is to sign up for a PokerStars Ontario account and try them for yourself. Buy-ins start as low as $0.25, so you can do it comfortably without breaking the bank.