So much crime, so little time...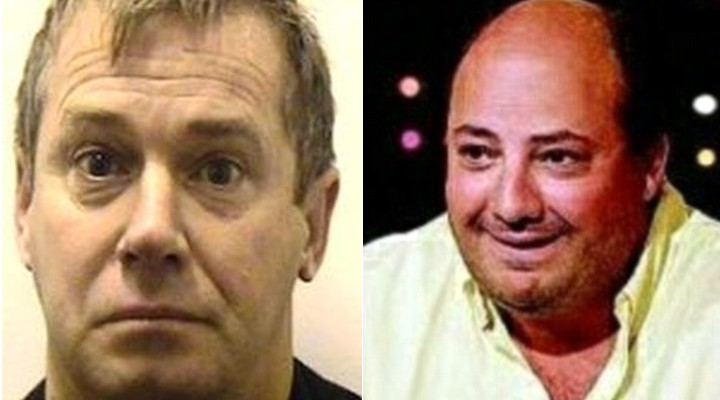 We've been saving up a couple stories from around the internet of poker and crime meeting in real time. So kill a couple of minutes and check out these tales of being dealt a hand by the long arm of the law…
Robert Knight, a suspected drug smuggler, was scooped up by coppers in Spain while taking a seat in a poker game. Knight, who was one of the UK's most wanted fugitives had been on the run since 2008. How is this related to poker? Well, according to BBC News, he was in a sports bar playing a friendly game when cops burst onto the scene, guns out, and got their guy. The game of poker gets the assist.
Read: Suspected drug smuggler Robert Knight held in Spain during poker game
—-
Greek "poker pro" Achilleas Kallakis, who got grounded for £766M property fraud, is going to have to reimburse some of that. How much? Only about £3M. According to the UK's Daily Mail Kallakis used those millions to fuel a Lifestyle of the Rich and Famous (duh) which included playing a bunch of high roller tourneys. A sample of which you can check out below.
Read: Poker player who stole £750million in property fraud…
Watch: Achilleas Kallakis liked this spot much better than the one he's in…
—-
While it's not the kind of poker we're used to talking about, a Scranton man got popped for trying to extract an bonus bet at the Mohegan Sun's Texas Hold 'em table game.
Last week, the Times-Tribune reported that 27-year old Qualeek Tamel Miller is accused of winning by fraud after he decided to slide a $5 chip on the "bonus bet" circle after he discovered that his hand qualified for it.
His return was $100 on the 20-1 shot, but after being discovered as a cheat – he was forced to post $5K in bail.
Read: Scranton man cheated in poker at Mohegan Sun
—-
Finally, not a exactly a clash of poker and the law but famous high rolling pro Dan Shak is looking at a new court date in relation to his "banging the close" case we posted about earlier this year.
Shak, a noted high roller and also a Wall Street big-wig, is being accused of exercising a trade that he was supposed to be banned from doing. Now, the U.S. Commodity Futures Trading Commission is breathing down his neck and is allegedly looking to issue Shak a lifetime ban.
Heavy stuff with real world implications for Shak if the CFTC have their way. For his part, Shak's legal representatives deny the claim but it still looks like Shak is in store for a fight.
Read: No bluff – Lifetime ban sought against poker player