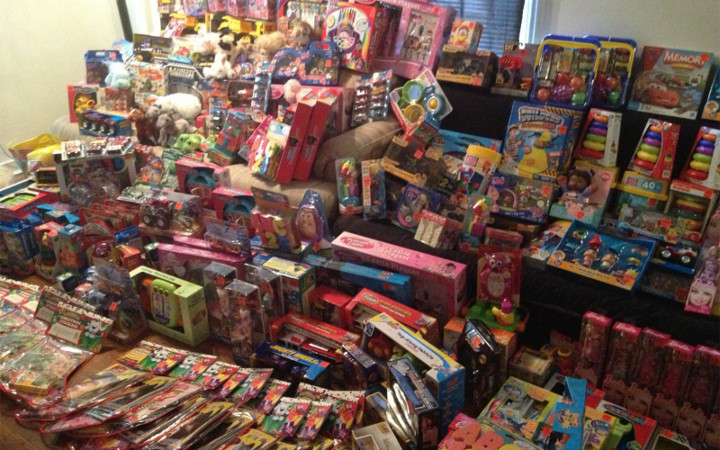 Disclaimer: We here at F5 don't have anything to do with this effort, but to us, it looks both legit and like a very good thing. Make sure you are comfortable with it should you choose to get involved.
In truth, poker players can really be a very generous lot.
Last year around this time we were happy to bring you a post about poker player (and former DeepStacks Champ) Billy Vogel and his mission to bring together poker players to help deliver toys to kids in need this holiday season.
Well, he's back at it for 2014, and in its 5th year, Vogel has worked out a healthy 35% discount for buying toys in bulk and the plan is to split the donations between the Toys For Kids program as well as the Global Medical Relief Fund.
Billy is taking donations through PokerStars, Skrill and PayPal. Again, if you have questions or any doubts, please feel free to hit Billy up and ask away.
He's started a thread (which has been allowed by 2p2) over on Two Plus Two and we hope you'll check it out and perhaps give a little holiday love – if not through this poker player initiative, perhaps on your own.
Read more: 5th Annual Toys For Kids Donation Thread
Here's some additional details:
- Deadline to donate to help buy toys is Dec. 7 – Vogel will take a ton of photos both of the toys and the donation so you can get the warm and fuzzies. – After he brings the toys to the kids on Dec. 13 any further donations will be given in whole to the Global Medical Relief Fund. – Billy doesn't take any of the money out for "his services", it all goes to the kids. – Here's a story the local news ran about the donation from last year, check it out.
If you decide to donate, let us know!