FBI sting busts cops for allegedly using positions of power to move a milly.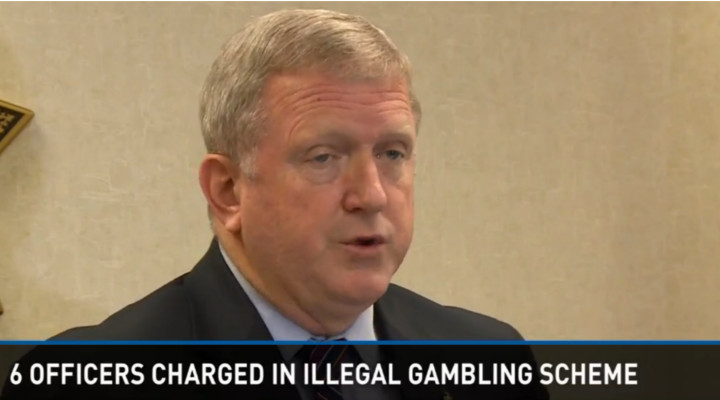 Great power, great responsibility, etc.
Six Tennessee police officers face up to 40 years in connection to a million dollar illegal high stakes poker game after getting pinched, in a five year investigation, by the FBI.
The police officers were allegedly used as money movers for the game, using their position and at times their uniforms and vehicles to transport and protect a total of approximately one million dollars for the game. According to WBIR former Knox County deputy Robbie D. Flood plead guilty to accepting money, about $550, for the services while the other five officers have been indicted.
Video after the jump.
The other five officers supposedly received roughly $500 and for that face two counts of extortion each, which could land them all behind bars for a long, long time.
Court documents show an undercover FBI agent contacted the six men apparently involved in 2009, asking if they could move money for an illegal $1 million poker game in Knoxville. Flood, who pleaded guilty Wednesday, also admitted he agreed to wear his uniform and use his patrol car to make sure the gambling money was transported safely.
Watch more: