Allen Kessler To
WPT

–
If It Ain't Broke, Don't Fix It
Chainsaw rails against
WPT

new penchant for short-handed play.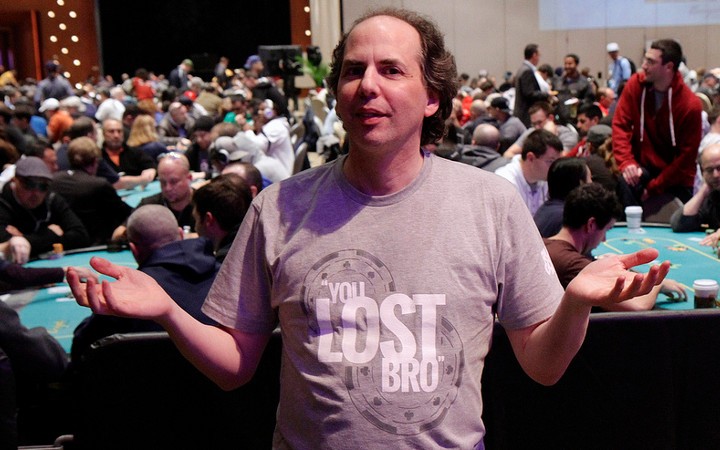 Notorious nit Allen "Chainsaw" ("Complainsaw") Kessler has been one of the foremost scrutinizers of big buy-in tournament structures out there. In fact, Kessler, a Team Ivey pro has even been cited as giving his "stamp of approval" to the Mid-Stakes Poker Tour.
Well, when it comes to the World Poker Tour's new habit of turning tournaments from 10/9 handed to 6 handed at 36 players – like they do at Bay 101 – Kessler does NOT approve. Here's what he recently posted on his Facebook account, much to the chagrin of the World Poker Tour.
Recently there has been a new twist on how the final stages of WPT main events are played out. After playing 9/10 handed for several days, the events are changed to 6 max starting at 36 players.
This format is fine for one event per year (Bay 101), but now has been added to other events including the lapc, and the recent thunder valley event.
This change occurs right as the prize money begins to escalate and completely alters the play up to the final table. In essence, going to 6 max starting shorthanded with only 36 players left, is actually 4-5 handed play for the most part.
Check the updates from the recent event in thunder valley. You'll notice from 36 down to the final table nearly all the hands dealt are 4 or 5 handed. The upside to this is that the final table rates be deeper due to the fact that 4-5 handed play forces players to defend blinds more often and attempt steals more, thereby forcing the action and bustouts. The downside is that players have played for several days of full ring poker to get to this point, and have to survive huge variance 4-5 handed play in order to make the final table. The deeper final table is offset by high variance short handed play for the final 6 tables.
The system wasn't broken for the past 12 years and there's no reason to change the entire dynamics of these main events just because 36 players are left.
For many players in this position, this is their one shot at a wpt title and suddenly the rules have changed dramatically. The extra play at the final table, if any, is offset by forcing 4-5 handed play, in what was a several day 9 handed event, for the final 6 tables. Now, when all the money and prestige is on the line, the event becomes 4-5 handed and a series of huge swing pots until the final table is reached.
The old system was fine. Look at the last borgata event. They played down normally without going 6 handed at 36 and the avg stack at the final table was over 60 big blinds. 9 handed play naturally gets to 6-8 handed play anyway, as the final few tables break down. There's no reason to increase variance at such a crucial stage by forcing 4-5 handed play.
WPT Final Table: Seating & Chip Counts
Level 31: 50,000-100,000, 15,000 ante
Seat 1. Vlad Mezheritsky – 1,390,000 (13 bb)
Seat 2. Jared Jaffee – 6,620,000 (66 bb)
Seat 3. Anthony Maio – 9,500,000 (95 bb)
Seat 4. Anthony Merulla – 3,445,000 (34 bb)
Seat 5. David Paredes – 9,650,000 (96 bb)
Seat 6. Farid Jattin – 6,115,000 (61 bb)
The system wasn't broken for the past 12 years and there's no reason to change the entire dynamics of these events just because 36 players are left.
If these events want to continue this format maybe they should rename them wpt mix max main events. 9-10 handed until 36 players, then 4-5 handed until the final table.
I realize a lot of online pros prefer short handed play late, but the wpt is not tailored to online pros. It's supposed to be an event where on any given day, anyone can win.
Check out the full post and all the comments from respected poker pros right here