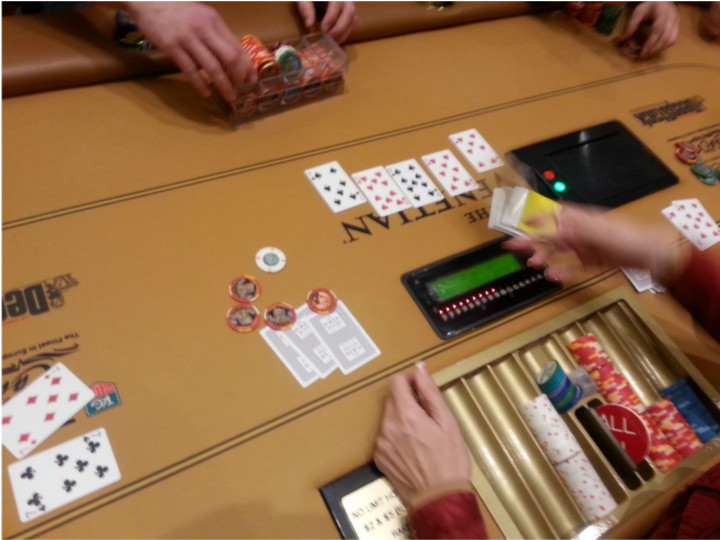 Submitted by a loyal reader, check out this photo taken last week at the Venetian.
It doesn't look like there's a lot of money in the pot (although there's some action at the edge of the photo) and there's actually no bad beat jackpot at the Venetian (insert Sheldon Adelson joke here) but still a pretty sick pic.
If anything it's a good chance to remind you to try to stay away from the Venetian, not because it will hurt Adelson's pocketbook – just on principle.
More Bad Beat Diaries: Figiel's Fortuitous WPT Bustout & Some Hands Play Themselves