Is a bracelet winner in need of some fast cash?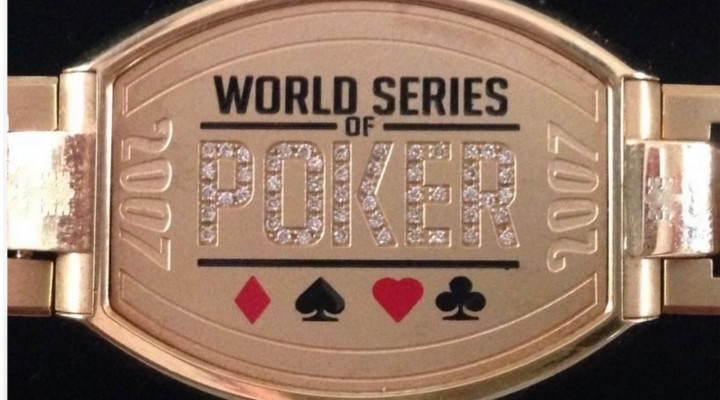 Why bother navigating a field of thousands when you can simply purchase a World Series of Poker bracelet on eBay!
If you like things easy and wanna lie about your poker resume, you may be interest in this newly listed 2007 WSOP gold bracelet for only $7,000. So, whose bracelet is this? No clue. But according to the listing the used bracelet is in Las Vegas and eligible for free shipping!
The accompanying text doesn't offer any clues either as it simply has the brief description of:
2007 world series of poker championship gold bracelet with diamonds
The seller is brand new, either new to eBay or having set up a new account and the seller name of "carcarodia" doesn't bring up very much on a Google search.
Either way, if you want to own this bracelet to wear during the Main Event, you're going to have to act fast – there's only days left to place your bid!
Anyone have any ideas on who is selling? Here's the list of all the bracelet winners in 2007.
Take your best guess and let us know who you think is selling their bracelet?