River run three times is no help to the Survivor.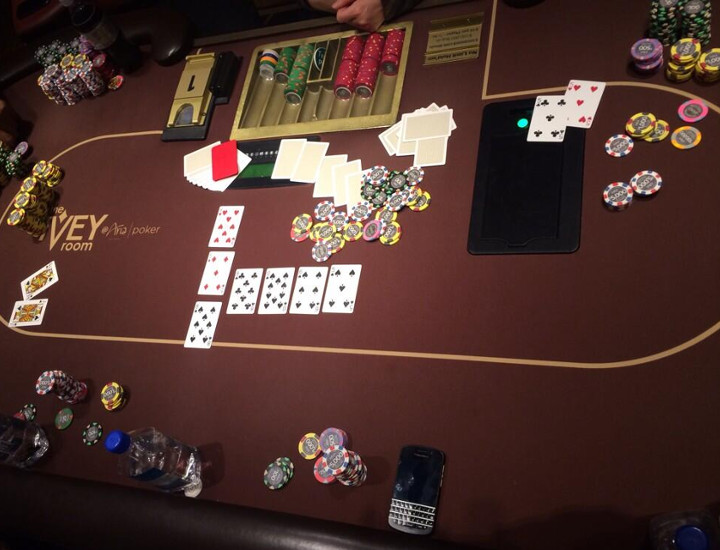 There are bad beats and there are punches to the gut. Check out this pic tweeted by none other than Jean-Robert Bellande of some absolute sickness that went down in the private room (Ivey's Room) at the Aria.
Just whined to a friend how my summer couldn't possibly get any worse… Then this happened last night #brokestandard pic.twitter.com/70o4LuOKSM

— Jean-Robert Bellande (@BrokeLivingJRB) June 24, 2014
Bellande, holding QJss flops a flush against bottom set and by the river they have heaps of cash in the middle. Our best guess, by a simple eyeballing of the set up is that's well over $100K. The turn is the 8 of clubs, seemingly harmless, then they run the river three times.
#1. Another spade, but it's an 8 – pairing the board giving the bottom set a full house. Strike one.
#2. The case 5 – the set is now quads. Strike two.
#3. Yep, another 8, this time a red one re-boating the set. Strike three.
That run out puts this hand in the Bad Beat Diaries HOF.
GG, JRB, GG.
Love bad beats? Playing With The Queen Of Hearts or maybe you prefer Heads-Up, Full House No Good
Think you can total up that pot? If so, let us know!