Online MTT tracker resurfaces with stats for legal US sites.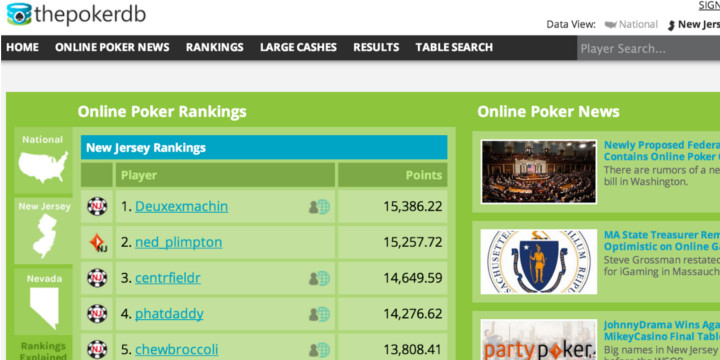 Slowly but surely, the US market is coming back to life. State by state, online poker legalization is being discussed and now that the WSOP is here, there's a small, but significant, surge in people taking to the legal US online felt.
Now we also welcome the return of ThePokerDB.com – the online tracking site for all things MTTs, but this time it's back and tracking US facing sites.
Check it, if you play tournaments in Nevada or New Jersey then PokerDB has your results and can let you know just where you stand.
According to Bluff Magazine, PokerDB (which is actually owned by the 'zine) tracks results from WSOP.com (both NV and NJ), Ultimate Poker (again, both states) as well as activity on both New Jersey sites from partypoker and 888.
They've got all the goodies – player of the year races and stats on all your opponents. You know, all the stuff you use to make a cold read a little easier.
So, as online poker creeps back into the US landscape so will the tools that make playing online just a little more fun.
U.S. Players Read More: BLUFF Re-Launches thepokerdb.com For Nevada and New Jersey Players