Andrew Feldman and Lance Bradley bring big stars to the ESPN airwaves.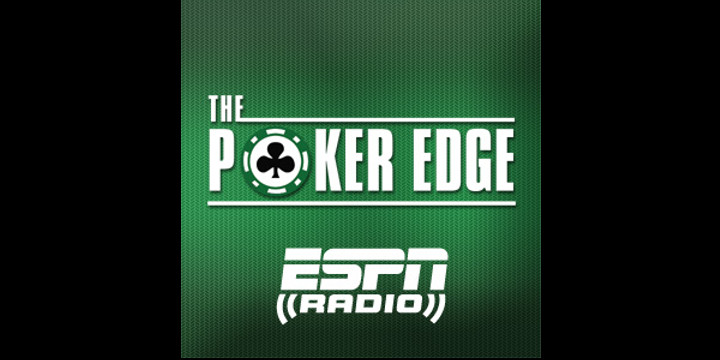 There is a ton of great poker radio and podcasts out there for you to check out. All you need to is take a look at our big brother pokerfuse's "This Week in Poker Podcasts" and you're likely to find a little something to engage your poker brain.
While there's always new and interesting listening to be had, this week in particular, one of the best to tune in to is ESPN's The Poker Edge.
The week of the Main Event is when this podcast really shines and if you're not checking it out, well, you should be. It's not in-depth strategy, it's not industry insider per se it's recapping the days of the Main Event, bringing you the vibe of the Amazon room and interviews with poker's biggest stars all in about 30 minutes.
All killer, no filler as they say.
Listen In: The Poker Edge
This week Andrew and Lance have talked with names like Riess, Selbst, Seidel, Hellmuth, Negreanu, Esfandiari, Moneymaker and even Phil Ivey. You see, these guys (and girl) can sometimes be hard to pin down for an interview by we-of-the-lowly-F5poker-media variety…but when ESPN comes-a-calling, they make time.
So if you have missed any part of the Main Event coverage from any of the various outlets, give this a shot – check out the Poker Edge.