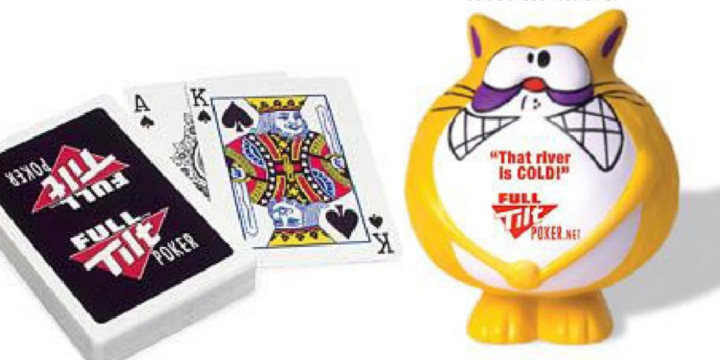 A little over a week ago tons of confiscated merch from the old regime of Full Tilt Poker was auctioned off at a fraction of alleged value. If it had a Full Tilt logo stamped on it, it was up for sale on the cheap.
Read: Full Tilt Auction – Discount Merch Is Going, Going, Gone
Now over at 4Flush, Haley Hintz takes a hilarious in-depth look into the "The Good", "The Bad" and the "What-the-Hell??!?" items that were sold and what the possible end of the road will be for these old school reminders of the golden era of online poker.
Even in the midst of a big-lots sale that averaged less than four pennies on the dollar compared to supposed full value, there were some good buys, bad buys, and some unsellable head-scratchers.
Here's the best and worst of the recently completed Full Tilt Poker auction of bulk-lot merchandise. Expect individual items from these bulk lots to start cluttering up eBay, Amazon, and flea markets across the country within weeks.
We liked it, you will too.
Read: Evaluating the Full Tilt Poker Merchandise Auction