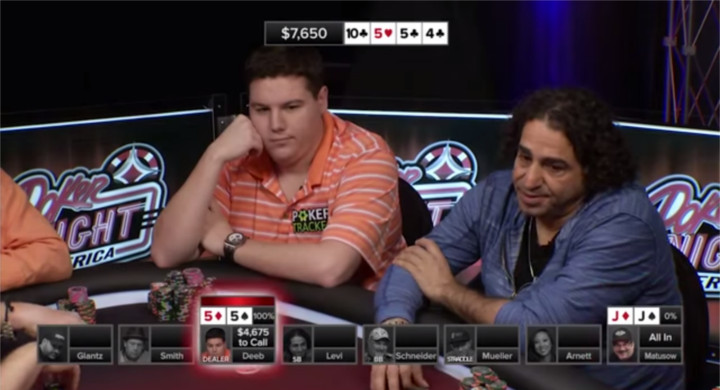 The fact is that some, like Joan Rivers, might say that poker tends to attract an unsavory kind of person to the table.
The kind of person for whom "etiquette" is some kind of fancy word that fancy people use rather than a code to subject yourself to. Well, be that as it may the crew over at Big Slick Poker Academy say that there's a lot of things you can do at the poker table that go against poker etiquette, but there's one that is the absolute worst. What it is? It's the….
Slow roll of course!
Writer Sean Hansen, doesn't hold back when he unloads on those deliberately malicious slow rollers.
But if you are the kind of a$$hole that isn't satisfied with winning a hand, but wants to behave in such a way that inflicts the most possible emotional distress on your opponent, two things are likely. First, you're a hack who knows nothing about what the game is about, and you are probably so excited about beating someone because you rarely do it. Second, you're very likely the kind of person no one wants to be around, ever, in any setting, and the game of poker is better off without you.
Like the bad boys? Read: Ryan Eriquezzo Temper Tantrum Ends In Tournament DQ
Blig Slick is instituting a new rule at their school too. You slow roll, you get DQ'd from their events. Too harsh? Check it out and see if they can sway you into thinking that the absolute worst thing you can do in poker is unveil your hand like a jerk.
Read: The Worst Thing You Can Do In Poker
Watch: Poker Night In America – The Slowroll and The Aftermath