Turns out they have bad beats in Europe too.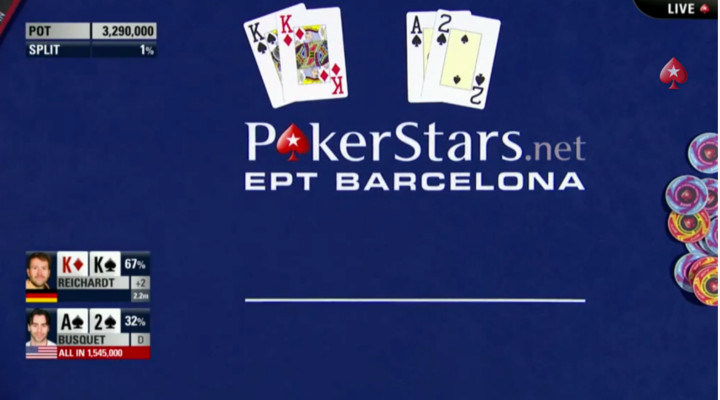 Olivier Busquet was left for dead in this hand against then chip leader Sven Reichardt when the pair got it all in pre and Busquet went from bad shape to out the door…that is until the poker gods determined that it was not his time to go.
Reichart flops the 2nd nuts with Kings full.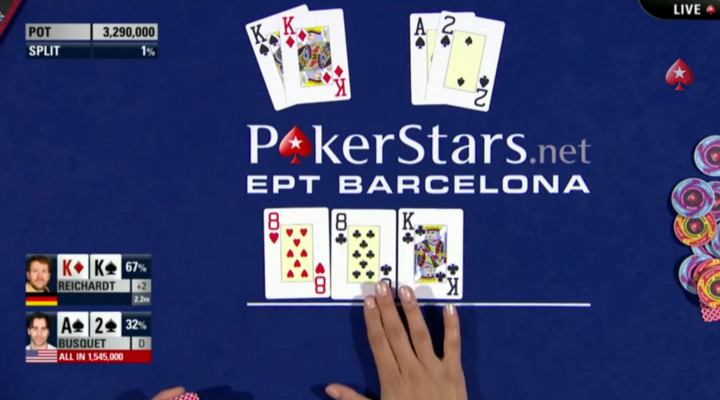 Just as Scott Seiver calls for a sweat card. An Ace appears on the turn.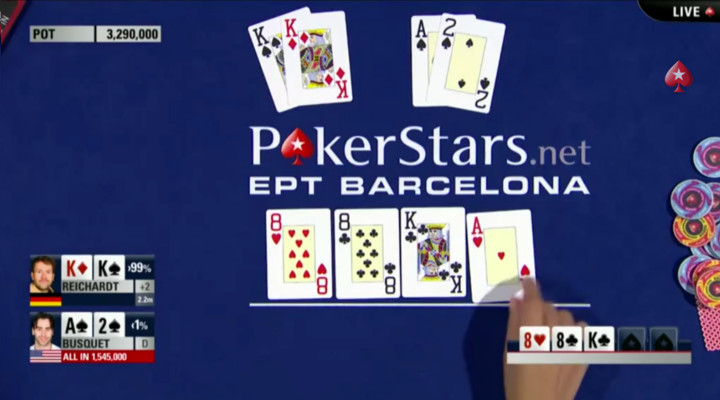 Busquet, less than a percent to pull this off after the flop, sits with the sullen look he taught to protege Dan Colman.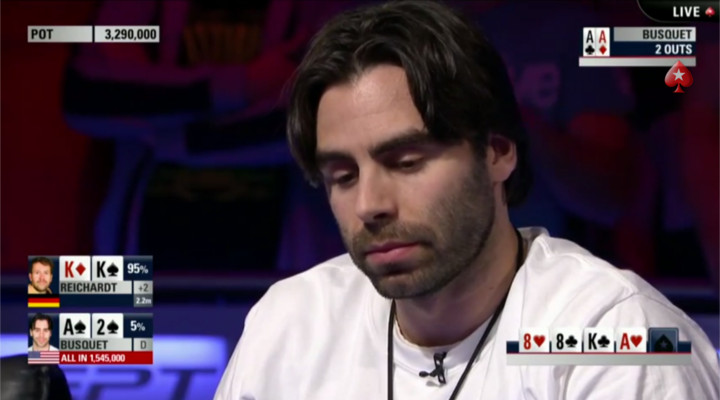 Boom. Lightning strikes in the form of runner runner Aces to not only keep Oli alive in the tournament but propel him to 2nd in chips, which he would carry on to victory and the €896,434 first place prize (in a deal he struck with Colman.)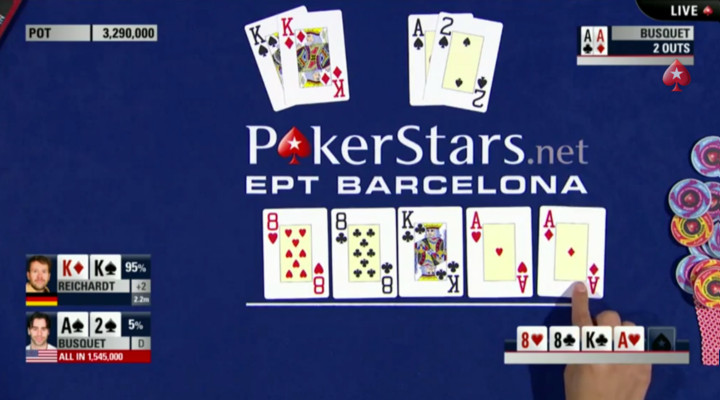 FInally, a reason for Busquet to be happy. Here's his happy face.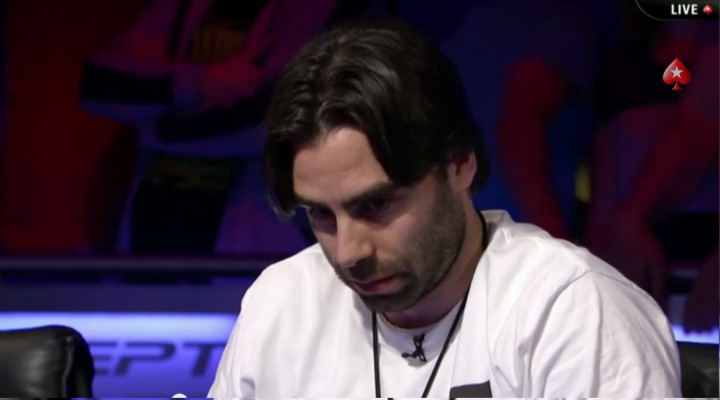 Want the lowdown on the whole EPT Barcelona Super High Roller? Read: Olivier Busquet hands out one last lesson on young protege