Season 2 is making some changes.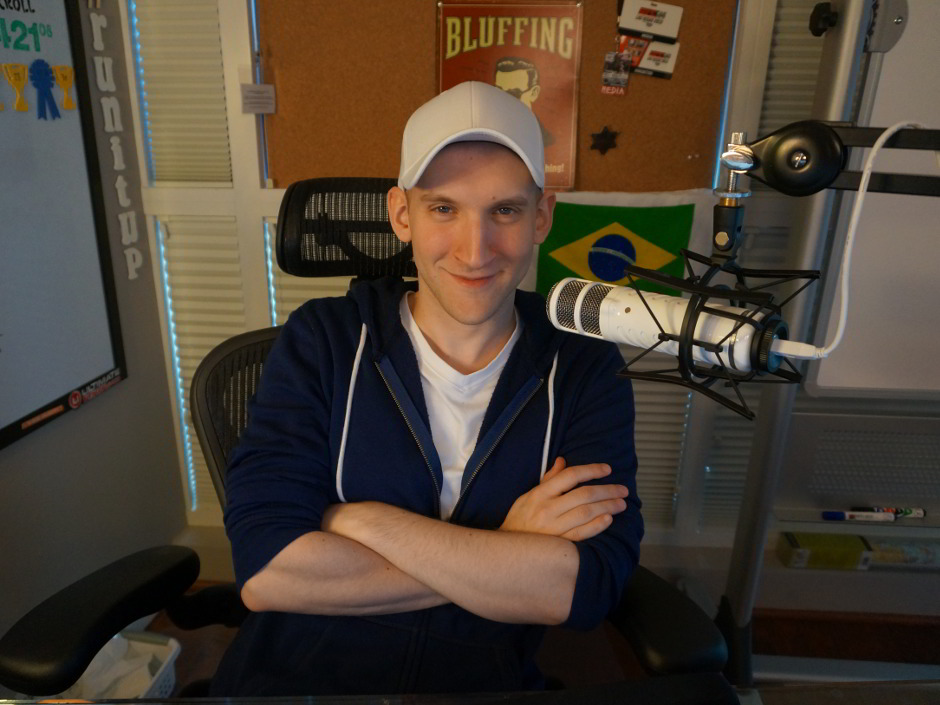 Still employed Ultimate Poker pro Jason Somerville has had a nice summer but it's time to get back to work. Back to the grind. Back to running it up.
Who knew that there were going to be "seasons" of JCarver's hit poker web show? Apparently there are and the second one starts this Sunday, August 31… with a slight change. This time around, #RunItUP is being hosted exclusively on the Ultimate Poker website. Which we speculate means – no more watching on YouTube.
Of course, we expect that at their new web address you will see some of the same shenanigans: conversation about topics both on and off the virtual felt, in-studio guests and tons of poker strategy. But it looks as though UP is going to be sweetening the pot a little with contests to win tickets to the UFC, attend meet ups and entry into live tournaments.
So if you've never seen the show before, you can binge watch Season One, or just jump in this Sunday.
Read: Run It UP Season 2: Exclusively On Ultimate Poker