Is "Kid Poker" a first ballot Hall of Famer?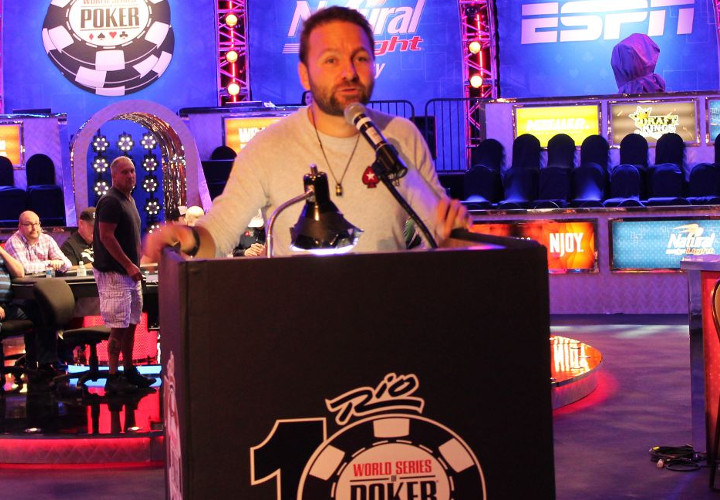 The 2014 Poker Hall of Fame Finalist list was made available today and there won't be a poker news/affiliate site that doesn't break down these 10 deserving finalists:
Chris Bjorin
Humberto Brenes
Bruno Fitoussi
Ted Forrest
Jen Harman
Bob Hooks
Mike Matusow
Jack McClelland
Daniel Negreanu
Huck Seed
All have met the requirements and passed the vetting process of the Poker Hall of Fame Governing Council. Sure, there's going to be a few snubs and there's possibly even a few names on that list that some poker fans have never seen.
But what we're looking at is this: Is Daniel Negreanu going to be a 1st ballot Hall of Famer?
Is that a slight to the contributions of the other nominees? Don't know. But we're looking and can't help but notice just how over-qualified Negreanu is. Along with seizing the top spot on the All Time Money List, Daniel is arguably the most popular, well-known player on the planet (with a nod to the Phil's). Will his ever-present personality, his accumulation of accolades and his 2 WSOP Player of the Year awards allow him to be the youngest member of the Poker Hall of Fame on November 9?
It should. Maybe this isn't exactly climbing out on a limb but while there's something to be said about age and consistency, when it comes to fulfilling the requirements there's practically nothing "Kid Poker" hasn't done. He's not only won all the money, reaped all the rewards and secured multiple titles, he's also invested himself in being an outspoken advocate of the players and a very public (and promotional) face for the game.
Sure, he's young and there's others on the list that have patiently waited, but if there's a guy that you're going to let cut to the front of the line at age 40, it seems that Daniel Negreanu would the most obvious and deserving choice (perhaps even mores than Phil Ivey, when he becomes eligible).
Poker historians may want the Kid to age a little so satisfy the "test of time" but as it states in his bio – he's been in the game since at least age 22 (18 years). It just seems silly to force him to wait an extra, what, two years…three? He's a no-brainer and we see no real purpose in making his wait.
Not that we have a vote. Who would let the jokers at F5 vote??
There's a 20-person media panel plus the 21-person Hall of Fame members who will be casting their votes later this month and we'll all find out together who will be inducted during the festivities at surrounding the Final Table of the 2014 WSOP Main Event.
What do you think? Daniel a sure bet to make it into the PHOF this year or do you make the "Kid" wait? Hit us up on Twitter, fool.