Ryan Reynolds, Ben Mendelsohn look for high-stakes poker action.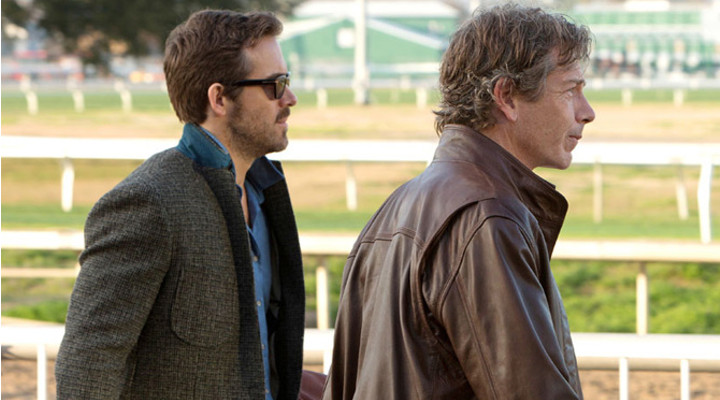 Hot on the heels of Marky Mark's recent wanna-be blockbuster "The Gambler" comes "Mississippi Grind", a new "addiction drama" starring past and future 'Deadpool' actor Ryan Reynolds and Aussie standout Ben Mendelsohn.
The film had its debut at the 2015 Sundance Film Festival this week and unlike Wahlberg's "Gambler", which received lukewarm reviews at best, the early word on "Mississippi Grind" is such that it looks like fans finally have a poker picture worth investing time in.
From Variety:
a bittersweet, beautifully textured road movie that plays like a conscious throwback to the lost souls and open highways of 1970s American cinema.
From The Guardian:
Mississippi Grind can stand along other great films of deadbeat losers who live on hunches such as John Huston's Fat City or Jules Dassin's Night and the City.
From The Hollywood Reporter:
That subdued air of melancholy, along with a gentle strain of humor, runs through the film much like the river that shapes the two men's journey as they head from Iowa, via multiple gambling stops, to a $25,000-stake high-roller poker game in New Orleans.
The big question is can a character-driven movie about a pair of wandering degens get a major motion picture deal and find itself on the big screen? Well, even if it's hampered by the lackluster reception of "The Gambler", you can bet that "Mississippi Grind" will likely be available in a medium for all to see in the not too distant future.
Read more on 'Mississippi Grind' on IMDB