Global Poker Masters 2015 begins to take shape.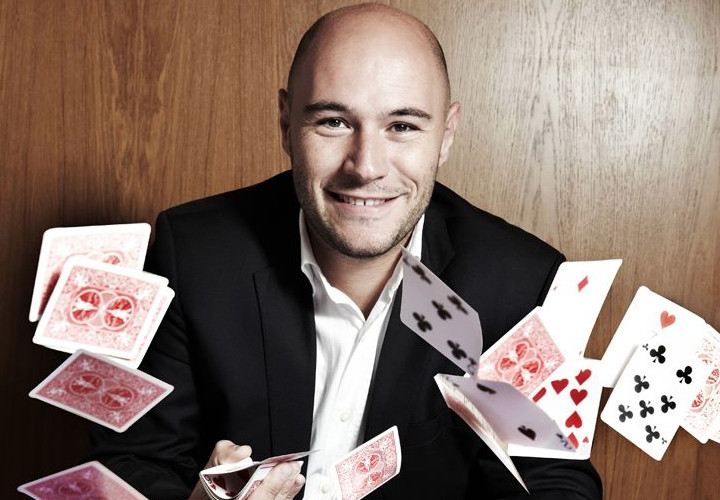 The effort to "sportily" poker kicks into high gear in 2015 for Alex Dreyfus and his Global Poker Index.
Yesterday, courtesy of GPI's Eric Danis, the Global Poker Index unveiled additional dates and details for their previously announced Global Poker Masters competition (an event they're calling the World Cup of poker).
Players, brought together by both country and talent, will represent their homeland for pride and prizes as the inaugural GPM takes place on March 21 & 22 during PokerStars EPT Malta stop. The exact format has yet to be announced but that's not stopping the GPI from confirming which players are being offered a seat that the table.
It's also not stopping Dreyfus from hyping the future contest:
"GPI's is to Sportify the game of poker and the presentation of this innovative event will go a long way towards accomplishing that goal. There is no buy-in for the event, we want to create an international competition where players are playing for pride, country and for the love of the game in hopes to showcase the game's best. Through the GPI, it will create a solid platform for poker to be promoted through new distribution channels and mainstream partners."
Eight nations are fielding teams including the US, UK, Germany, Canada, Russia, France, Italy and the Ukraine. Each team will have five players: that country's GPI National Player of the Year as well the next 3 highest ranked players and an as-yet-to-be-announced wildcard.
Check out the qualified participants:
Team USA: Dan Smith, Daniel Colman, Pratyush Buddiga & Jacob Schindler
Team UK: Stephen Chidwick, Jack Salter, Simon Deadman & Oliver Price
Team Germany: Ole Schemion, Marvin Rettenmaier, Martin Finger & George Danzer
Team Russia: Anatoly Filatov, Vladimir Troyanovskiy, Ivan Soshnikov & Vitaly Lunkin
Team France: Erwann Pecheux, Benjamin Pollak, Sylvain Loosli & Fabrice Soulier
Team Italy: Dario Sammartino, Mustapha Kanit, Andrea Dato & Giuliano Bendinelli
Team Ukraine: Eugene Katchalov, Oleksanr Gnatenko, Artem Metalidi & Oleksii Khoroshenin
Not all of these players are for sure going – in fact Colman is saying he will NOT be there – so the next highest ranked player in that region will be invited.
Additionally, this isn't just for the players as the GPI is planning a multi-lingual lifestream and possibly even some side action.
Read more: List of Initial Players, Countries Qualified For Global Poker Masters 2015 Revealed