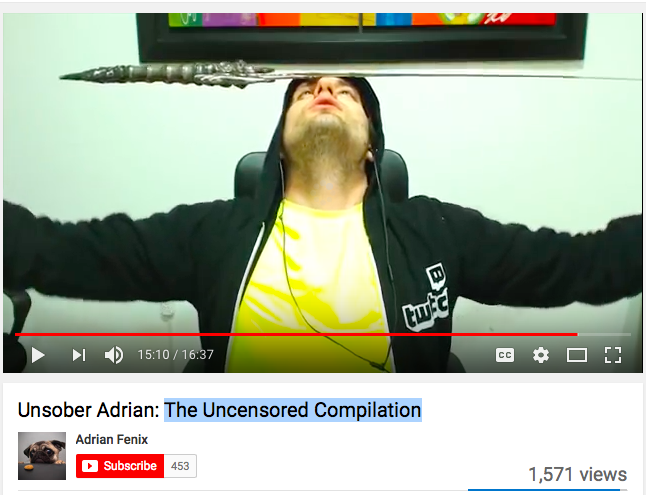 Adrian Fenix is everything in his latest video— it is drunken streaming at it's absolute best with questionable chair dancing and sword wielding. We even get to sample Fenix's mad Kung Fu skills.
It's a joy to behold and I for one am glad that our entertainment is worth more than Fenix's dignity.
Maybe Fenix went to the same Kung Fu school as Mac from It's Always Sunny in Philadelphia?