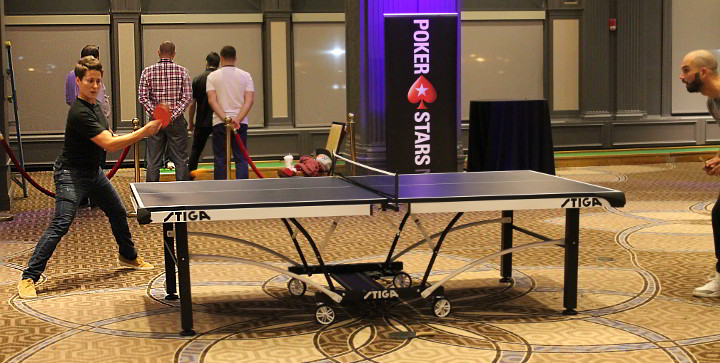 The Atlantic Ballroom at the Resorts Casino in Atlantic City New Jersey is the scene of the all new StarsFun Skills Zone. Those attending the new PokerStars Festival event in New Jersey can not only blow off steam while taking a break from the poker tables, but they can take the opportunity to even get in a little extra action.
That's right, in New Jersey it's legal to actually bet on games of skill other than poker, so you can try your hand at a hole-in-one miniature golf progressive contest, a basketball shooting progressive contest or even a progressive pinball competition.
Plus, there are free-play games too like ping pong, darts, Foosball and even Cornhole.